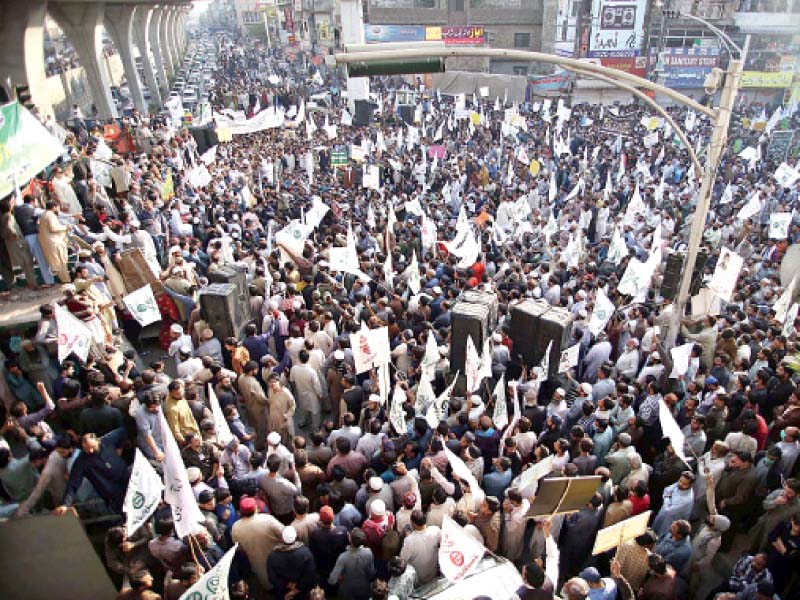 ---
ISLAMABAD:
It goes without saying that the world is appalled and disgusted by the brutality and ruthlessness of Israeli defence forces on innocent Palestinians in Gaza. Every sane human being will surely speak up against such acts of repression for it is not about religion, politics or ethnicity, but simply about humanity.
People are not only shocked but deeply hurt and incensed about the state of affairs. Pakistan is also at the forefront in calling out the international forums and world powers to use their influence upon Israel to stop the carnage.
To this end, Pakistan Anjuman-e-Tajiran (APAT) President Ajmal Baloch, Anjuman-e-Tajiran Punjab President Shahid Ghafoor Parach and other members of the business community condemned the atrocities of Israeli forces on Palestinians and the attack on Al-Aqsa Mosque. The traders' leaders strongly condemned the killing of unarmed Palestinians and said that just statements would not solve problems.
The traders said that there should be an official call for a protest at Islamabad's D-Chowk in which the rulers, the opposition, and people from all schools of thought should participate.
Most countries have shifted their embassies to Jerusalem and they monitor all oppression, the traders said. They lamented that young children have been martyred but human rights groups around the world are silent.
They criticised that the activists who organised "vigils even when a bird dies" but not they are silent on the Israeli massacre.
They demanded of Prime Minister Imran Khan to immediately announce the official protest at D-Chowk.
Earlier, APAT president along with other traders met the Palestinian Ambassador to Pakistan at his residence and expressed solidarity with Palestinian brethren on behalf of the business community of Pakistan.
JI rally
The Jamaat Islami Youth Rawalpindi district organised a protest demonstration at Liaquat Bagh chowk on Murree road against the firing and shelling by Israeli occupation forces on Palestinian Muslim worshipers at Al-Aqsa Mosque during Taraweeh prayers.
The protest was attended by hundreds of youth chanting slogans against Israel. The demonstration was led by JI Rawalpindi district General Secretary Muhammad Usman Akash, JI Youth Rawalpindi and district President Malik Imran and others. Addressing the participants, Akash said that Israel had written a new chapter of barbarism and brutal oppression by attacking innocent worshipers. He termed the brutality as an act of aggression against all Muslims of the world.
Published in The Express Tribune, May 13th, 2021.