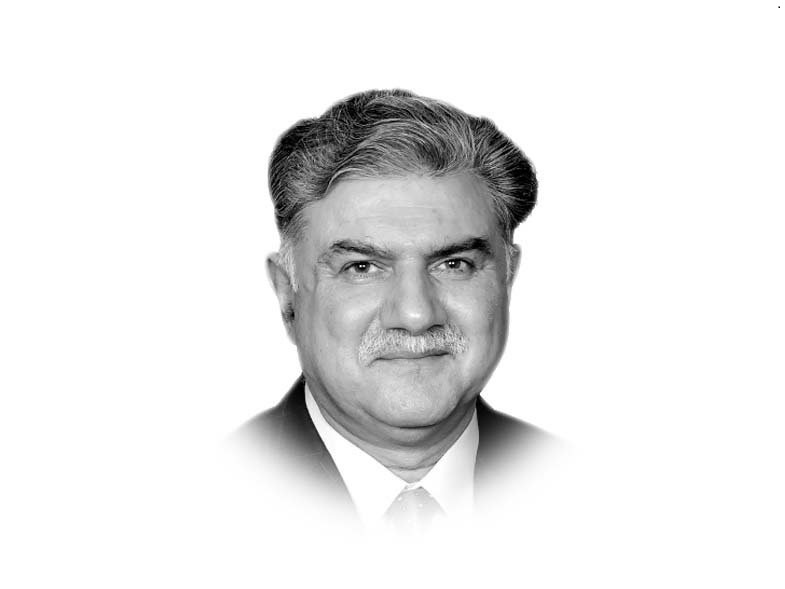 ---
When my Op-Ed, "The Imperatives of Pakistan-Saudi Relations", was published in this space on August 26, 2020, the historic bilateral relations were undergoing some transformation, adjusting to a changed geo-strategic environment.
The perceived "chasm" was providing a lot of ammunition to the detractors. And the conspiracy theorists were in overdrive to forecast a permanent split in bilateral ties due to: a) Saudi retrieval of loans and oil supply on deferred payment to Pakistan; b) Saudi inability to rope in Pakistan firmly and effectively into its anti-Iran alliance; c) the difference of opinion over interlocution on Kashmir from the Organization of Islamic Countries (OIC) platform; d) Saudi Arabia's perceived closeness with India (high-level visitations, military and economic cooperation etc); e) Pakistan's ill-conceived move to find alternatives to the OIC by making a parallel grouping with Turkey, Iran and Malaysia; e) feeling in Pakistan that the Saudi embrace was fairly suffocating under the dynamism of an energetic Crown Prince Mohammed bin Salman (MBS)… eager to get too much done too quickly — from changing the status-quo of Saudi foreign relations to overhauling the Saudi outlook in an all-encompassing manner; and f) the harsh emigration conditionalities for Pakistani expats, etc.
Saudi Arabia is pivotal to Pakistan in a world where Pakistan badly needs more friends. On Kashmir, today Saudi Arabia has a nuanced position, if not totally supportive to Pakistan's stance, it also doesn't toe the Indian line. Saudi Foreign Minister Prince Faisal Al Saud has recently offered mediation between India and Pakistan. And Indo-Saudi bonhomie "might prove politically beneficial" for Pakistan's Kashmir cause and the plight of Indian Muslims.
Islamabad was able to avoid a default on loan repayments, thanks to the crucial Saudi financial support to the Imran government. And the kingdom has consistently interceded on behalf of Pakistan using its economic power, influence and clout.
Religious affinity and pro-Saudi and pro-royalty sentiment in Pakistan is always stronger than it is understood by decision-makers on both sides. Pakistani troops deployed in Saudi Arabia consider it a religious obligation to protect the Haramain Shareefain with their lives, like no other military. And Saudi interlocutors have now understood that Pakistan cannot participate in wars with another Muslim country outside Saudi borders.
And as claimed earlier, "The royals know Pakistan is the kingdom's strategic depth." They draw support from a Pakistan that is constitutionally an "Islamic Republic" with a Muslim identity; having the world's second largest Muslim population, a strong military and nuclear weapons. They realise the transactional nature of their ties with the US/West, especially after the change of environment, consequent to Joe Biden's election. Riyadh today is mending fences from Iran to Turkey and Qatar to Pakistan.
The young Saudi leadership today has a greater understanding of the complexity of Pakistan's decision-making process... thanks to the efforts by the Saudi Ambassador, Nawaf bin Saeed Al Maliki, who earlier remained a defence attaché in Islamabad. He comprehends the political, diplomatic and military intricacies of the Pak-Saudi ties. Traditionally, the military has salvaged the relationship, whenever marred by irritants. Gen Bajwa's past and recent (May 4-8) visit, preceding Prime Minister Imran Khan's three-day (May 7-9) visit; and the deployment in April, of another retired three-star Lt Gen Bilal Akbar as our new envoy in Riyadh, after sacking of the previous ambassador, are some indicators.
The Pakistani military has extensive training, logistics and advisory linkages with the Saudi armed forces. A heavy brigade (over 15,000 troops) was deployed during 1970s and 1980s to defend Saudi Arabia against Israeli and Iraqi threats, respectively.
The Pak-Saudi relationship is also interdependent. The anti-Saudi liberal lobby in Pakistan and those on the Saudi side do not realise that each is the other's game-changer. Non-Arab Pakistan helps the kingdom to expand its ideological reach beyond the Arab world. And it provides the kingdom a security umbrella. In return, Pakistan through its ties with Riyadh boosts its credentials with the Muslim world and other powers. Our more than 2.2 million expats in the kingdom remit a crucial over $6 billion annually.
Pakistan had consciously joined the Saudi bloc opposing the secular pan-Arabism of Egypt's Gamal Abdel Nasser. Pakistani pilots were deployed to the kingdom as early as 1969 against North Yemeni rebels. Both nations fought the USSR together in Afghanistan and coordinate closely for Afghan peace and reconstruction.
Saudi Arabia, as early as 1943, financially supported the Pakistan Movement. In early 1980s, Riyadh paid the $500 million shortfall for Pakistan to buy 40 F-16s from the US. PM Nawaz's government was gifted $1.5 billion; and in 1998, Riyadh pledged 50,000 barrels of oil per day to offset American sanctions after Pakistan carried out its nuclear tests. The kingdom has been providing considerable material support to Islamabad during the recent pandemic and other calamities.
However, we need to realise that the contemporary young Saudi leadership values economic relations over ideological alliances given the ravages of coronavirus, dwindling Hajj/Umrah revenues, volatility in oil prices and its curtailed demand etc. Previously, the Saudi debt was rolled over or converted into a grant, however, under the prevalent environment, that should not be expected. Pakistan needs to focus more on economic interests. Saudi warming up to India and China is also more to do with these countries being major buyers of Saudi oil (26.7% or over $12 billion collectively for 2019). MBS needs the revenue for his Vision 2030.
The May 8, 2021 presser, after the Jeddah meeting between PM Imran Khan and the crown prince, reaffirms bilateral commitment to fortify the 'upward trajectory' in Pak- Saudi ties. Imran Khan reiterated Pakistan's lasting support to "protect Saudi sovereignty and territorial integrity", besides reaffirming political support to end the conflict in Yemen. He condemned Houthi-generated violence, especially the attacks inside Saudi territory.
On the Afghanistan peace process, both sides called for "an inclusive, broad-based and comprehensive political settlement" as the only way forward, agreeing to continue mutual consultations. MBS welcomed the Line of Control (LoC) truce between India and Pakistan, emphasising "the importance of dialogue" between the two sides.
The kingdom laid special emphasis on "increasing Saudi investments in Pakistan", collaboration in the field of energy and increased job opportunities for Pakistanis. PM Imran appreciated MBS' recently launched "Green Saudi Arabia and Green Middle East" initiatives. Both sides signed an agreement on the establishment of Saudi-Pakistan Supreme Coordination Council (SPSCC), co-chaired by PM Imran and the crown prince, to "impart strategic direction" to bilateral ties.
Important among the numerous bilateral agreements/MoUs signed was a 'framework MoU' for financing projects up to $500 million in energy, hydropower generation, infrastructure, transport/communication and water resource development. This project-specific outlay, rather than the traditional Saudi balance of payments or budgetary support, would help finance some CPEC projects.
So, in sum, the interdependent of Pak-Saudi relationship will remain indispensable if it is pragmatic and within manageable expectations. Eid Mubarak.
Published in The Express Tribune, May 13th, 2021.
Like Opinion & Editorial on Facebook, follow @ETOpEd on Twitter to receive all updates on all our daily pieces.