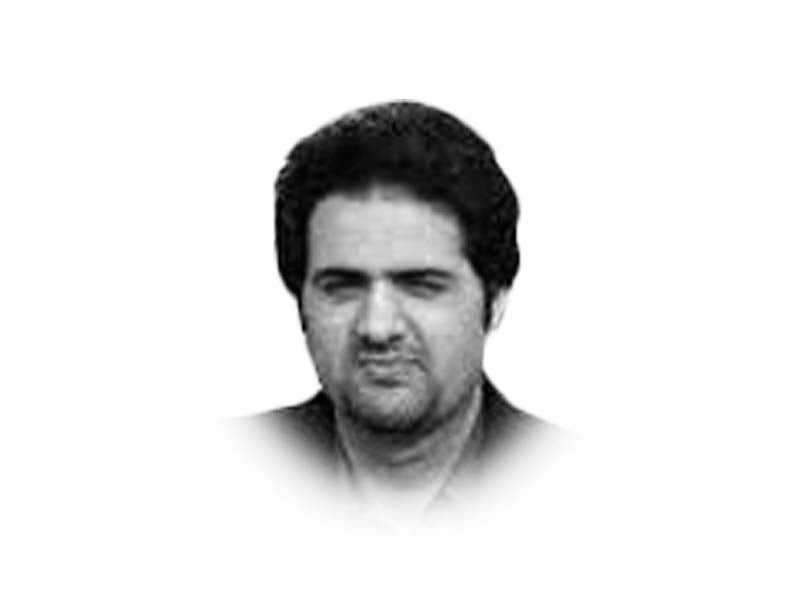 ---
The western media has myriad ways to praise Israel and paint it as a victim for the American citizenry, which Noam Chomsky rightly calls the government's "domestic enemy". One of the self-congratulatory stories that Americans like to tell themselves is that Israel is such a model and only democracy in that wild region plagued by dictatorships. Self-congratulatory because this helps justify the blind support Israel gets from the US. Furthermore, the tap-on-the-back attitude also comfortably ignores that the dictatorships in the region are propped up by the very Uncle Sam.
The other aspect of Israel that is always praised is their strong and efficient army. That too is heavily supported and armed to the teeth with the outlandishly generous US support. The Israeli lobby system is stronger than any other that might fight for the rights of the very US citizenry.
If we focus on the two aspects of Israel mentioned above, democracy and army, we can clearly see that Israelis might be served better without them. Firstly, Israel has had four elections in less than two years and a fifth might be happening soon. They have not been able to decide on a leader yet. If their sacrosanct ballot was the key to a democratic government, then Israel would have been a model democracy. It is, however, a model joke and a blot on the record of democracy. Israel has become a source of ridicule because of their democratic practice in these two years.
As for their armed forces, that is a hammer always in search of a nail and comes down to pound even when there is no nail. They have killed more innocent people and more brazenly than the much-exploited slaughter of their ancestry. They have rightly transitioned from being a persecuted people to a persecuting people.
While undoubtedly their actions violate any understanding of morality and international laws their western backers always fondly cite in their justifications for invasions, the fact remains that perhaps Israel would pay the price as well. What Israel craves the most is an acceptance and recognition of the legitimacy of their state. They know that their argument of self defence is a joke and meant merely for western media consumption. However, they also know they cannot continue to live in this security bubble and in a region where they are not accepted and still not welcome.
Just months ago, countries had been reportedly lining up to extend recognition to Israel. Some of those are the heavy weights of the Middle East. Their recognition would have meant the world to Israel. Given their current brutality and aggression against innocent civilians disguised as self defence, those recognitions have been pushed light years away. The environment is too charged right now and any hint of Israeli recognition by any country can compromise that country's defence.
Many of my friends in Pakistan used to loathe their Pakistani passports for the mere reason that it always finds its place at the bottom of the global passport power ranking. It is not easy to get a visa to travel to any prosperous western nation. However, the current Israeli aggression has made them adore their passport. They proudly post pictures of where it is mentioned that this passport is not valid for travel to Israel. Once again, Israel achieved more hatred.
Israel has never been accepted as a legitimate state partly because of their atrocious actions. Furthermore, terrorism is a direct result of aggression. A generation of Jihadis were born partly because of the Israeli aggression and the western support given to it. The world is less safe today. Israel is less safe, not embraced, not recognised. Such a status quo has never lasted long. Israel is no exception.
Published in The Express Tribune, May 13th, 2021.
Like Opinion & Editorial on Facebook, follow @ETOpEd on Twitter to receive all updates on all our daily pieces.
COMMENTS
Comments are moderated and generally will be posted if they are on-topic and not abusive.
For more information, please see our Comments FAQ