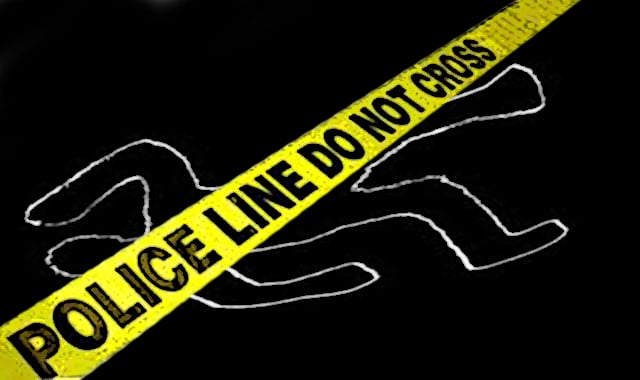 ---
DIJKOT:
The bodies of two persons including a youth have been found in separate areas of the city on Tuesday. The bodies were taken into custody by the police and shifted to a hospital.
Police said the body of an elderly man was found in a house near Sir Syed Town, Tutiyanwalakhwa, Hajveri Mosque, Factory Area.
The local residents informed the police about the stench of the deceased's body lying in the house. Factory Area police shifted the body of the deceased to the hospital after taking necessary action and started searching for his heirs.
Meanwhile, after seeing the body of an unidentified 25-year-old youth lying near Subhanullah Mosque, Ghulam Muhammadabad area, passersby informed the police. The police took the body into their custody and started searching for the heirs of the deceased.
Incidents of unidentified bodies recovered were not uncommon across the province.
On April 23, the body of a woman was found by Rescue 1122 from a canal in Thikriwala.
The woman had jumped into the canal after an argument with her husband four days prior to her body being recovered.
Reportedly, 25-year-old Pathani Bibi, wife of Muhammad Mohsin, a resident of Nadwala Road, Chuck No. 35 JB Khoni Sarala, had a quarrel with her husband while harvesting wheat in the fields.
Meanwhile, disappointed by the quarrel, she jumped into the canal and committed suicide in the rakh branch of the canal passing near the fields. The family could not immediately find out about it.
Later, when the family members saw Pathani's shoe lying on the bank of the canal, they reported to Rescue 1122 team. Rescue teams reached the spot and searched the canal but could not find her.
On July 17 last year, the decapitated body of a girl had been found in Pul Dangro Canal, Faisalabad.
Police pulled the body out of the canal and discovered that it did not have a head. The head had been chopped off by unidentified persons with a sharp tool and the body had been thrown into the canal.
On February 16 last year, a six-year-old boy's body was retrieved from a canal in Chichawatni by Rescue 1122 workers.
Published in The Express Tribune, May 12th, 2021.
COMMENTS
Comments are moderated and generally will be posted if they are on-topic and not abusive.
For more information, please see our Comments FAQ