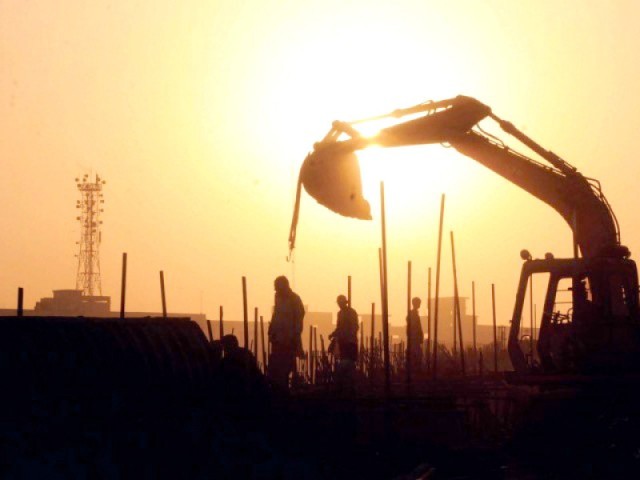 ---
HYDERABAD:
The Sindh Building Control Authority (SBCA) has started the demolition of a building in Latifabad's Unit 6 as it deviated from the approved construction plan.
The demolition team, led by an assistant director, began action from Sunday, in compliance with the Sindh High Court's May 5 order.
"These petitions are disposed of with strict directions to SBCA to demolish the building," reads the order. The building's construction was challenged by local residents who claimed that cracks had begun to appear in the walls of their houses due to deep digging for the commercial plaza.
In September, 2016, the development control director combined two built-up plots, measuring 300 square yards each, and converted the plots' status to commercial. Locals maintained that the builder purchased the two bungalows and, in order to alleviate their concerns, told them that he would use them for his residence.
During the hearing, SBCA Deputy Director acknowledged that the builder had even not left room for the compulsory open spaces around a building. "It isn't believable that a structure, on which four roofs have been piled already, could have been raised without the connivance of the concerned officer," the bench observed.
Published in The Express Tribune, May 11th, 2021.