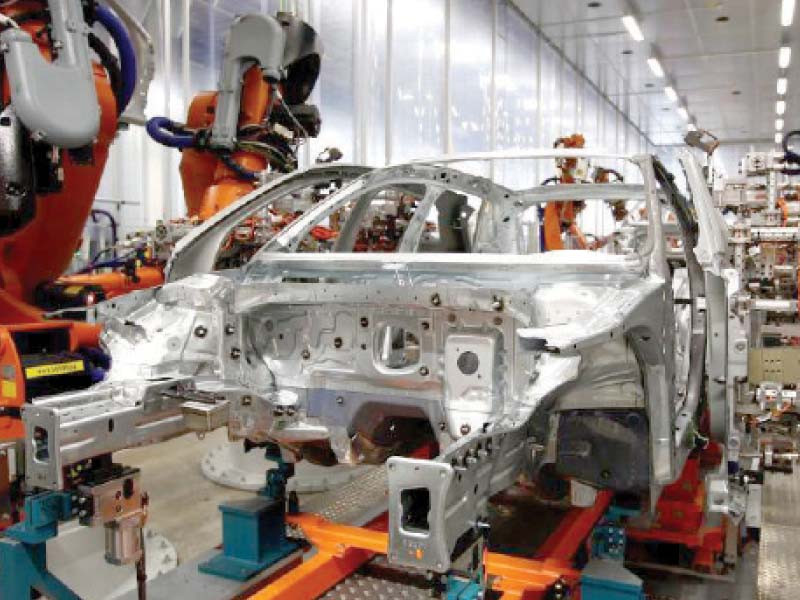 ---
LAHORE:
At the beginning of current 21st century, the influx of Chinese motorbikes commenced in Pakistan, with the prevalent stigma of "Made in China".
The design and engine capacity was almost the same, but the buyers preferring Japanese brands at that time did not accept the Chinese brands due to their low quality.
Nonetheless, prices for the Chinese brands were quite attractive, starting from Rs12,000 for a 70cc bike, which were much lower than those for the Japanese brands.
Slowly and gradually, the market share in the Chinese motorcycle brands started increasing with the addition of some new models in later years, and low prices were the primary reason for their popularity among other brands.
Almost 15 years later, the history has started repeating itself, this time in the four-wheeler category. The initial response was the same due to the stigma attached to the Chinese brands, but the exorbitant cost of Japanese four-wheelers is apparently once again forcing people to try Chinese cars.
Auto parts body demands release of tax refunds
"This is just a stigma, which the people of Pakistan have in their minds, otherwise China and its automobile companies are now competing the world over in advance technologies," said Regal Automobile Industries Director Sales and Marketing Muhammad Adeel Usman.
In an interview with The Express Tribune, Usman said that the perception of people towards China "is now changing as our neighbouring country has managed to break this myth over the last two decades".
"The prime example is of Chinese smartphones, which have softened the perception of Pakistanis in terms of quality; the next example will be of automobiles, as they too are gaining popularity among Pakistani consumers," he stated.
However, Usman added that it would take a lot of time and effort to end the monopoly of Japanese carmakers and in that case the price would once again play an important role.
"We are a Chinese brand and we are proud of it as our original equipment manufacturer is DFSK (Dongfeng Sokon), one of the top three Chinese automobile manufacturers," Usman remarked.
"We as a technical venture, under the automotive policy 2016-21, have started assembling our variants currently, which we are offering at our newly established plant."
By doing this, "we are trying to enhance localisation, which is a must for price stabilisation and future growth," he highlighted.
According to Usman, in 2003 when Regal Automobile started manufacturing Chinese bikes, it simultaneously created a complete synergy of auto parts, which he called "profit centres".
"There were times when our bikes were not making profit due to market dynamics, still our profit centres, ie parts and accessories, were making profit and were rescuing us," he said.
"We want the same model to be replicated in four-wheelers as we know that those companies which will not focus on localisation will have to close operations.
"We have achieved 40% localisation for our 800cc category, however, localisation for our recently introduced SUV is yet to start," Usman added. The company is offering its 800cc variant at just over Rs1.1 million, which is equipped with greater features, which were previously missing in Pakistan in the category.
"The sudden price hike for Japanese car brands allowed us to introduce the SUV. This practice is proving beneficial for us as customers can now buy an SUV at almost the same price range, which Japanese companies are seeking for their 1,800cc variants."
For Usman, the SUV is a profit-making segment for an automobile company as in the 800cc or 1,000cc category price margins are at the minimum.
If the economy comes under recession, the smaller car category will receive the first hit, whereas SUV buyers will continue to buy even in a recession. "We will introduce our new SUV model in coming months," Usman revealed.
In Pakistan, the expenditure on auto industry marketing was historically low, and "we are spending huge amounts on marketing campaigns to show Pakistanis the world of SUV."
"Still there is a tough journey ahead, but we believe that we can give a tough time to our competitors in coming years by introducing quality and affordable variants for Pakistani customers," he claimed.
Published in The Express Tribune, May 11th, 2021.
Like Business on Facebook, follow @TribuneBiz on Twitter to stay informed and join in the conversation.
COMMENTS (1)
Comments are moderated and generally will be posted if they are on-topic and not abusive.
For more information, please see our Comments FAQ