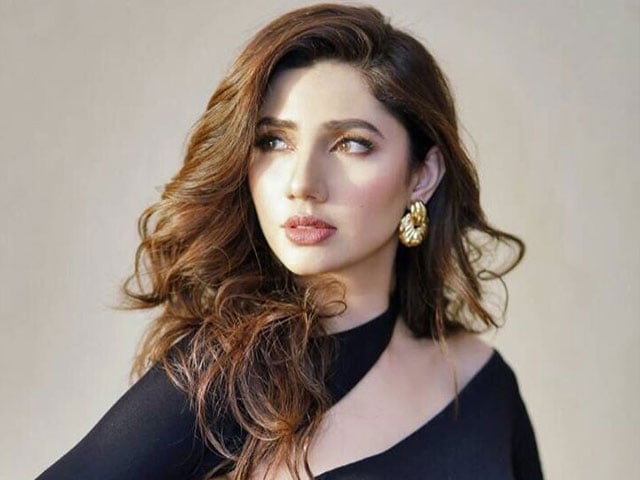 ---
Mahira Khan has been a bit off the radar for the last couple of months. While her debut production Baarwan Khiladi is all the rage these days, Khan herself seems to have taken the lockdown as seriously as everyone should. The actor was finally seen on screen after a long hiatus in an interview on a local TV channel where she discussed her early days in showbiz and journey so far.

A star in the making
Mahira was her parents' eldest child who was spoiled with love during her early years, much of which continues to this day. "I wasn't a greedy child, but I may have been mischievous. I was lost in my own world. It was me, my little brother, my cousins who were all boys, and I was the boss of them," revealed the Raees actor. "Since I was spoiled, their threats to tell on me to my mamu never amounted to much. I knew there was no such scene."
When prompted to think of a career path that did not have anything to do with show business, the actor responded saying, "I would have been a doctor. I enjoy tending to other people's wounds… I wouldn't mind being a nurse."
Khan recalls how she was scouted by producer Ghazanfar Ali for Indus TV. "I was there during my summer holidays and went to pick up a few friends who were working at Indus at the time. That was where Ghazanfar Sahab saw me. He had an eye actually. He told me to become a VJ, but I said I didn't want to. He asked what I wanted to be, and I responded telling him I wanted to be a movie star. He told me I'd get there as well but to try out being a VJ right now, but I refused." Back then MTV was launching in Pakistan, and whatever VJs they had at the time had been poached by another channel. "So, there was frenzy at the time. They requested me to do it, even if it was just for a week or two. After that, I got really into it."
Speaking of her hit TV series Humsafar, the actor revealed that she was scouted for the show after a biscuit ad she had done previously with her co-star Fawad Khan. She became pregnant with her son Azlaan shortly before she was to start filming for a Mehreen Jabbar drama and then three or four days after Azlaan was born, Shoaib sahab called her [for Bol].
Movie star to Mommy
As far as being a mommy is concerned, Mahira said she is a rather lenient mother. When her son was younger, she would make it a point to take him everywhere, including public spaces. As he grew older, the actor revealed that she had to take a step back due to her growing popularity. "There comes a time when a person starts getting recognised too much, and I knew my son would be irked by that so I had to make a decision." She playfully revealed that her son loves the trailer for her upcoming feature Maula Jutt, 'Mama, you must win an Oscar for it,' he says, recalled Khan.
When asked about a rumour that she doesn't enjoy performing on stage in award shows, Khan responded by saying, "I used to feel that since I am an actor, I couldn't perform. It was a mindset that I had, which was incorrect", she said.
"I would say things like, 'When I have my own song, then I will perform', or 'Why should I perform an Indian song.' It just kept going and going until finally one day Asim or somebody said to me that this stage is the same stage that you will act on and dance on. This stage deserves respect."