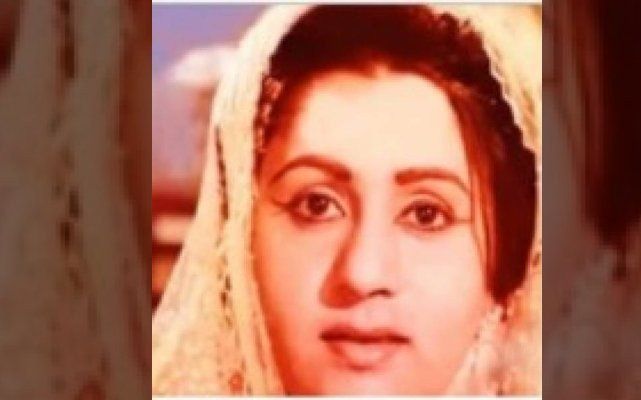 ---
LAHORE:
Highly-acclaimed film and drama actress Talat Siddiqui passed away at the age of 82 on Sunday.
Sources close to the actress revealed she had been admitted to a private hospital in Lahore following a complaint of a fever. She was later put on ventilator when her conditioned worsened; the octogenarian could not survive the ordeal and soon transitioned to the next world.
The news was confirmed by singer Fariha Pervez through her social media account.
"My aunt Talat Siddiqui Sahiba has left for her heavenly abode. Rest in peace Khala till we meet," the singer wrote on Facebook.
The film and TV star had been sick since quite some time. The deceased was the mother of actress Arifa Siddiqui and aunt of singer Fariha Pervez.
Siddiqui became a recognised name through her work on radio, before she moved towards the cinema.
She was well known for her polished acting in films and television dramas for over 30 years. Her famous films included Dilnasheen, Kaliya and Haider Sultan.
The Shimla born actress was a recognised name in the radio industry before she joined the film fraternity. The veteran actor had bid adieu to the media industry nearly 30 years ago. Meanwhile, the wife of acclaimed folk singer Arif Lohar passed away in Lahore.
Reportedly, Lohar's wife had been down with a fever after which she hospitalised at a private hospital in the city.
Her condition deteriorated a day prior to her death. She was moved to a ventilator where she breathed her last.
The cause of the death could not be ascertained as she passed away before the coronavirus diagnosis test.
She was laid to rest in Lahore.
Read Nahid Siddiqui: A 'katha' of this life
Published in The Express Tribune, May 10th, 2021.