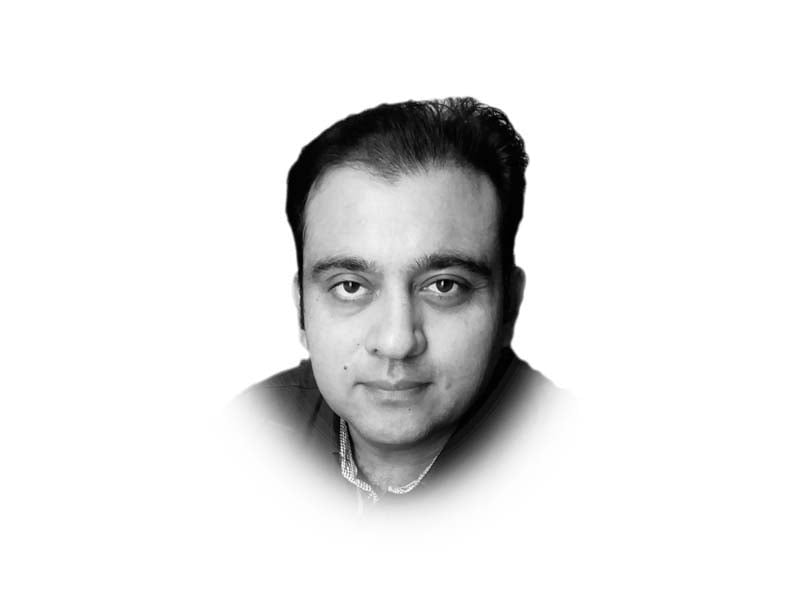 ---
Prime Minister Imran Khan undertook a three-day official visit to Saudi Arabia last week. He was accompanied by senior cabinet members and Army Chief General Qamar Javed Bajwa, who flew to Jeddah ahead of the PM's trip. Usually, the Pakistani PM visiting Saudi Arabia is a norm and not an anomaly given the close and strategic nature of ties between the two countries. But the same can't be said about the recent visit. The reason is that this visit took place against the backdrop of a hiccup in ties between the two countries.
The apparent friction between both countries prevented high-level contacts for over a year. The breakthrough only came when Saudi Crown Prince Mohammed Bin Salman held a telephonic conversation with PM Imran in March. But before that conversation, the two countries are reported to have been working quietly to overcome irritants in their relationship. Optics in any relationship matter. And the way the de facto Saudi ruler accorded a warm welcome to the PM by going to the airport himself for his reception suggested that there was eagerness on the part of Saudi Arabia too to repair ties with Pakistan. During the visit the two sides signed a number of MoUs to deepen economic, political and defence ties. A Supreme Coordination Council to be chaired by the PM and Saudi Crown Prince will also be set up. The high-level council is designed to deepen political, economic, defence and security cooperation through high-level interaction.
Some speculate the unprecedented reception given to the PM may have to do with Pakistan accepting some of the key demands of Saudi Arabia that in the past led to the friction. The reason this question is being asked is because the current generation of Saudi rulers looks at things from a pure economic perspective. It was because of this reason that Pakistan had to return $3 billion soft loans to Saudi Arabia ahead of schedule. This was unprecedented since Saudi Arabia in the past never asked for returning the money. In most cases, it rolled over the debt or converted it into a grant. But this kind of benevolence exists no more. This fact has also been acknowledged by a high official at a recent briefing when he said Pakistan needs to come out of this "brotherhood" approach and instead focus on economic interests.
It was growing economic cooperation between Saudi Arabia and India that made Riyadh reluctant to take a clear stance on the Kashmir dispute, something that has also been the cause of friction between the two countries. These reality checks mean that Pakistan needs to revisit its priorities. One change that Pakistan is seeking is not to ask for financial support from Saudi Arabia for the balance of payments issues or budgetary support. The focus would be on seeking project financing and investment. In this way, Pakistan will not be under any obligation to follow certain policies at the behest of outsiders.
There are certain other reasons for this reset in ties. One factor that clearly played a part was the election of Joe Biden as US president. Unlike Trump, President Biden has made it clear he would not give blanket support to Saudi Arabia's war in Yemen. It was the Yemen conflict that first caused a major hiccup in Pakistan's relationship with Saudi Arabia. Second, Biden is also seeking revival of the Iran nuclear deal, much to the opposition of Saudis. These developments naturally mean that Saudi Arabia needs friends and allies to deal with the complex challenge. The good news for Pakistan is that there has been encouraging signs of possible rapprochement between Iran and Saudi Arabia. The intelligence officials of both countries have been meeting quietly in Iraq for this purpose. Also, recently the Saudi Crown Prince himself wished to have a "good and special relationship" with Iran. The Iran-Saudi rapprochement will simplify the equation for Pakistan.
Published in The Express Tribune, May 10th, 2021.
Like Opinion & Editorial on Facebook, follow @ETOpEd on Twitter to receive all updates on all our daily pieces