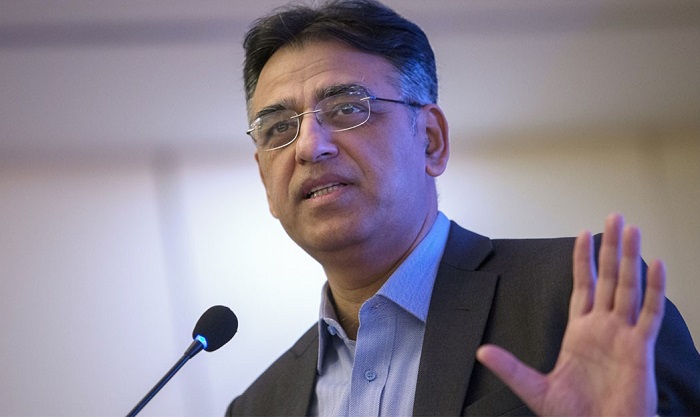 ---
ISLAMABAD:
On April 23, 2021, The Express Tribune published a statement of Minister for Planning and Development Asad Umar.
He said: "Washington Consensus is not even implemented in Washington and the idea of free market without government regulation is buried." This gives the impression that the Washington Consensus is a failed idea and has not worked in supporting economic growth and prosperity. In this article, I argue this is not the case as the Washington Consensus is still thriving and providing a policy guideline to the policymakers and academics all over the world.
Almost 20 years ago, Economist John Williamson presented a list of policies which, he believed, had a broad consensus amongst policymakers and academics about what types of reforms could promote economic growth.
These policies are: One, fiscal and monetary policies should be sustainable; two, subsidies should be cut in order to reduce the size of government; three, tax rates should be low and growth enhancing; four, interest rate and exchange rate should be market determined; five, economy should be open for international trade and foreign direct investment; six, privatisation and deregulation should prevail in the market; seven, and most importantly, property rights should be secured and strengthened.
Most recently, in March 2021, Kevin B Griera and Robin M Grier have published a paper in the Journal of Comparative Economics.
Their research confirms that the Washington Consensus policies raise income levels in those countries where they have been implemented. Their empirical results show that these reforms encourage average income per capita over a five-to-10-year period.
Moreover, after 10 years of their implementation, the economies become 16% richer.
The authors further make a surprising statement: "We are not aware of a paper that convincingly rejects the efficacy of these reforms."
Read: The Washington Consensus and the meat cleaver
A well-known economist, William Easterly, also confirms in his paper "In Search of Reforms for Growth: New Stylised Facts on Policy and Growth Outcomes", published in NBER, that the policies promoted by the Washington Consensus and economic growth in developing countries including those in Africa and Latin America are positively correlated. He explains that these market-oriented reforms do not necessarily produce growth in the short run. However, in the long run, they are in fact growth enhancing.
The Economic Freedom of the World index by the Fraser Institute is a best indicator, capturing the Washington Consensus kinds of policies in 162 countries. Its annual data shows that economic freedom in terms of Washington Consensus reforms continues to grow all over the world and is positively correlated with economic growth.
One study by Joshua Hall and Robert Lawson shows that the Economic Freedom Index has a positive influence on all the desirable political, social and economic outcomes.
This means that Washington Consensus was not dead, is not dead and has a future since no other alternative has emerged so far which has a robust record of economic performance and provides such kinds of clear policy guidelines as the Consensus does. In the same event at the Pakistan Institute of Development Economics in which Asad Umar delivered his statement about Washington Consensus, a report titled "Reforms for Accelerated Prosperity and Inclusive Development" (RAPID) was launched.
This report clarifies that Pakistan needs a growth rate of more than 7% for the next 30 years in order to minimise its public debt and create jobs for the growing population. But unfortunately, the country has just achieved around 3% average growth rate.
The report also shows that the government of Pakistan has heavy footprints in the market, controlling more than 80% of the economy. We also know that Pakistan is among the economies adopting highly protective trade policies. According to the Economic Freedom Index, Pakistan is a least free country, placed among the most state-controlled economies.
What this shows? Our economic model is totally opposite to what the Washington Consensus recommends and we are facing its dire consequences.
What we need is economic reforms – opening our economy, promoting economic freedom for Pakistani citizens, and adopting the market-oriented policies advocated by the Washington Consensus.
The writer is a research scholar at the PRIME Institute Islamabad and a doctoral researcher at the Brunel University London
Published in The Express Tribune, May 10th, 2021.
Like Business on Facebook, follow @TribuneBiz on Twitter to stay informed and join in the conversation.