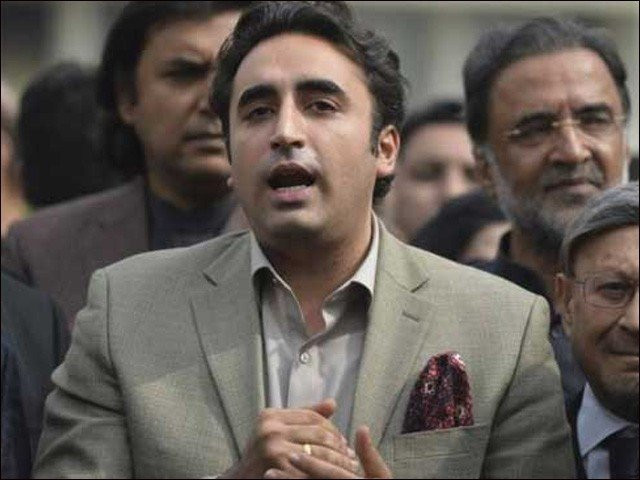 ---
KARACHI:
Pakistan People's Party (PPP) Chairman Bilawal Bhutto said on Sunday that Pakistan is witnessing economic destruction due to Prime Minister Imran Khan's "anti-people ideology".
"Prime Minister, you used to blame corruption for Pakistan's state of affairs, [look how] the country has been destroyed economically due to your anti-people ideology," Bilawal said in a statement.
"You have amnesty schemes for the elite and food charity centres for the poor. This won't work." the PPP chairman added.
Censuring the ruling Pakistan Tehreek-e-Insaf (PTI's) government over rising poverty, the PPP chief said: "With a 30 per cent increase in the ratio, 85 million Pakistanis are standing on the edge of the poverty line."
He claimed that, "15 to 20 people are committing suicide every day due to the situation, while medicines have become costlier by 100 per cent. The poor have no one to look up to."
Read Bilawal criticises PM Imran over IMF deal review
Bilawal said that the premier, in order to deprive commoners of more than Rs90 billion, has once again increased the price of electricity.
"The potential sacking of 20 per cent employees of the industrial sector after Eid will make matters worse," he feared.
Last week, on May 6, Bilawal stated that the government's deal with the International Monetary Fund (IMF) resulted in skyrocketing inflation and depreciation of the rupee.
"The economy of the country would not have been destroyed had Imran Khan listened to us [on the IMF agreement]," Bilawal said. He added that the deal was a depiction of the fact that the premier did not have the sagacity of an able ruler.
NA-249 recount
Meanwhile, taking to Twitter, the PPP chief congratulated his party for success in the NA-249 voting recount. "Wrongful allegations have been unveiled and truth has been revealed," Bilawal remarked.
"We now have an increased count of 900 votes. People of Karachi have rejected the selected and made PPP the centre of their hopes," he concluded.
پاکستان پیپلزپارٹی کے کارکنان کو این اے 249 کی جیت کی مبارک باد ہو، دوبارہ گنتی میں ہماری برتری 900 ووٹوں سے زیادہ ہوگئی، غلط الزامات بے نقاب ہوگئے اور سچ سامنے آگیا، اہلیان کراچی نے سلیکٹڈ کو مسترد کرکے پی پی پی کو اپنی امیدوں کا محور بنایا https://t.co/Wjwn8W5NZY

— BilawalBhuttoZardari (@BBhuttoZardari) May 9, 2021