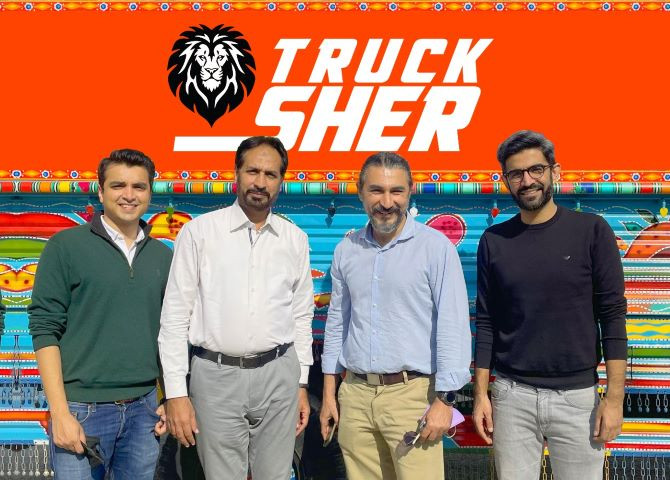 ---
TruckSher, Pakistan's advanced digital land freight network, has received the backing of Sarmayacar, one of country's leading venture capital funds.
'TruckSher' director Abid Butt comes with a long and successful career in Pakistan's logistics industry and has degrees from LUMS and INSEAD. He was also recognised a Young Global Leader by the World Economic Forum in 2015.
'We feel rapid scale and successful technology adaptation are key to ensure we are able to add value to our clients and member drivers. TruckSher will scale rapidly with offices across the land freight network, ports, industrial zones, and agricultural belts of Pakistan,' stated Abid Butt.
Going live in Pakistan in February 2021, the trucking platform has commenced operations from the trading and industrial hubs of Karachi and Lahore and targets to spread rapidly across the country.
Read Freight rates jump up to 700%
The company is focused on organising the country's unorganised but large trucking industry, and has invested heavily into an advanced technology platform that integrates with a digital customer interface for shippers i.e manufacturers or traders along with an app interface for Pakistan's thousands of truck owners and drivers.
Rabeel Warraich, a managing partner at Sarmayacar, further added that, 'We are very excited about the TruckSher team and the business model. It is a very large sector and there is a lot of successful precedence across the world where digital freight networks have created efficiencies, higher jobs and better service levels."
TruckSher raised an undisclosed sum and is endorsed by multiple industrialists in various end markets in Pakistan.
Digital freight networks have been disrupting this traditional industry across the world with brands like Uber Freight, Full Truck Alliance, and Convoy scaling at astronomical rates in other markets.