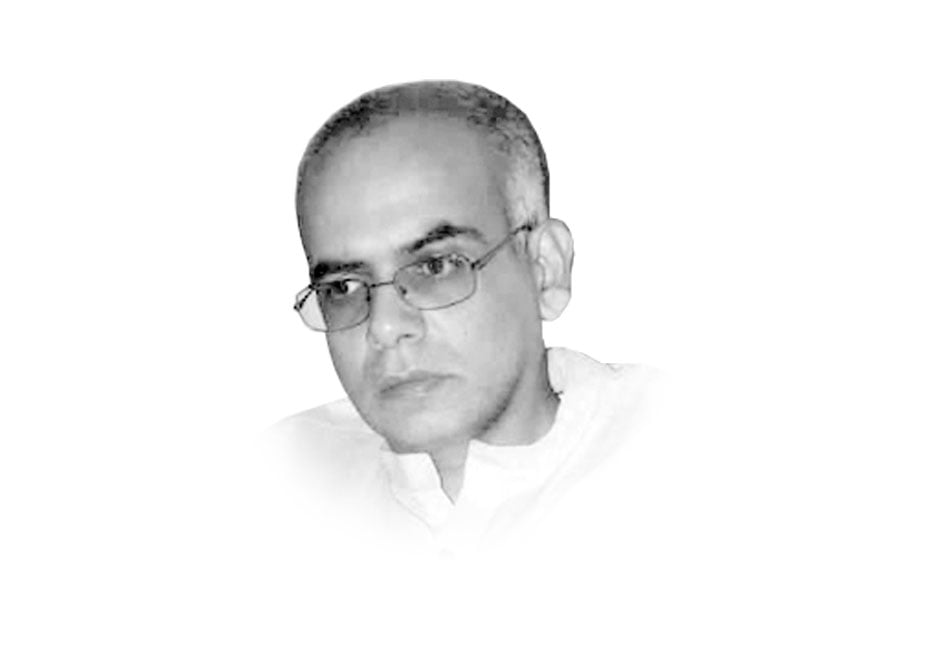 ---
With the havoc wreaked by the current wave of Covid infections in neighbouring India, Pakistan and other surrounding countries are understandably anxious. While this pandemic has not spared rich countries either, the vaccination gap between so-called developed and developing countries has become glaring. A major reason for this glaring lopsidedness is the dominance of a market-based patent system led by big pharma firms in Europe and the US.
Public health advocates and nearly 100 poorer countries have been demanding a vaccine patent protection waiver for months. The incoming Biden administration has finally signaled its intent to temporarily support the lifting of patent protections to boost vaccine supplies to poorer countries. Europe may now also follow suit. Contention still surrounds the ability of poorer countries to manufacture the needed vaccines even if they are provided the formulas to do so.
Greater and earlier global cooperation would have made vaccine availability much easier. A major factor behind the delay in providing a patent waiver for the Covid vaccine was the position taken by Bill Gates, who remains a staunch supporter for intellectual property (IP) rights. What gives Gates the power to influence debates around patent protection of vital vaccines needed to curb the pandemic? The answer is simple. His money.
The Gates Foundation has given away billions of dollars to health issues. This money has of course made a significant contribution in fighting neglected diseases and boosting vaccination rates in children across many poor countries. In turn, Gates has become the world's de facto public healthcare guru. He has no mandate to play such an influential role in determining public health priorities, yet he now yields immense influence on public health institutions and healthcare policies.
Public health systems in most poor countries are neglected, and even international health agencies are plagued by problems, including the World Health Organization which is bureaucratic and strapped for resources. On the other hand, the Gates Foundation is a private organisation, which lacks transparency and is ultimately accountable to its three main trustees (Bill Gates, Melinda Gates, and another multi-billionaire, Warren Buffett).
According to its critics, the Gates Foundation is too focused on drugs, vaccines, and other technological solutions for global health problems. Gates has not paid needed attention to strengthening the health systems of poorer countries and instead backed big pharma and its monopolisation of medicine to solve global health challenges.
It is understandable why Gates backs strong IP rights in international trade agreements pushed by entities like the World Trade Organization, given these IP rights enabled companies like Microsoft to amass vast amounts of wealth. However, Gates' faith in big pharma and its technological innovations to overcome global health challenges is evidently misplaced. Gates resisted WHO backed plans to enable global cooperation for the development of diagnostics, treatments, and vaccines to preserve IP rights of big pharma.
Instead, Gates pushed the WHO to launch the COVAX initiative, which proposes to subsidise vaccines for poorer countries through donations and profits made by big pharma in richer ones. COVAX has a modest goal of only providing vaccines for up to 20% of the population in low-to-middle-income countries.
Many poorer countries with fledgling economies and high debt have been facing with the dilemma of diverting scarce funds to purchase more vaccines from big pharma. Hopefully the Covid vaccine patent waiver will help boost vaccine supply but much of the damage has already been done.
Instead of fawning over the generosity of multi-billionaires to solve the problems of global health using market-based imperatives, it is time governments reclaim the responsibility for ensuring public health, and permanently dismantle big pharma's monopolisation of life-saving medication in the name of IP rights.
Published in The Express Tribune, May 9th, 2021.
Like Opinion & Editorial on Facebook, follow @ETOpEd on Twitter to receive all updates on all our daily pieces.