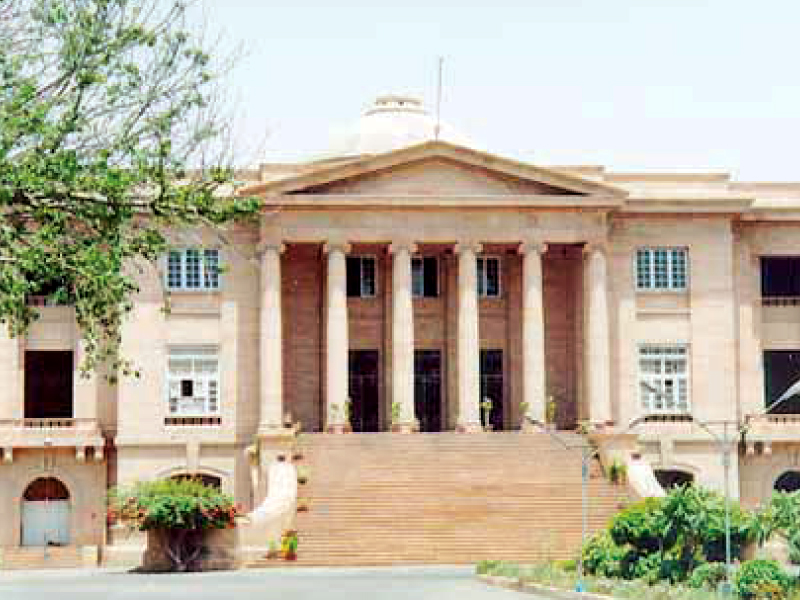 ---
KARACHI:
The Sindh High Court (SHC) has ordered the Sindh government to pay all the dues of the members of the Council of Pakistan Newspaper Editors (CPNE) by June 7, warning that otherwise it will initiate contempt of court proceeding against the provincial government.
A SHC division bench – comprising Justice Muhammad Ali Mazhar and Justice Amjad Ali Sahito – on Friday heard a CPNE petition seeking contempt proceedings against the Sindh government for not implementing an earlier court order for payment of dues.
The court expressed extreme displeasure when junior officers of the Sindh Department of Information and Department of Finance appeared before the court to represent their departments. It ordered the finance secretary and information secretary to ensure their presence at the next hearing.
Appearing before the bench, Sindh Director Information (Advertisements) Imtiaz Joyo assured that the provincial government will pay all the dues by June 7.
The court noted that if the government did not make the payment by the given date, it would initiate contempt proceedings against the finance and information secretaries by June 9.
The CPNE was represented by Jameel Raza Zaidi and Muhammad Azhar Faridi.