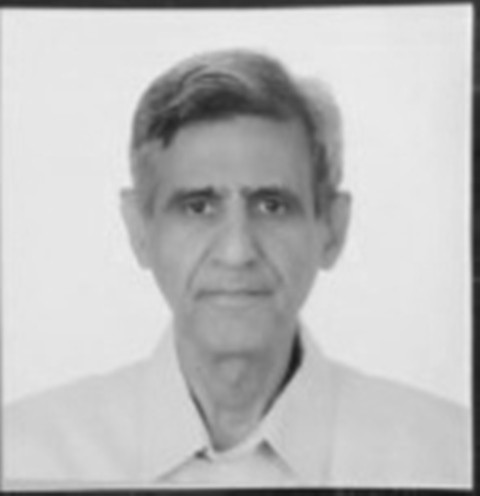 ---
If I were to describe Imran Khan's persona tersely, he is at best a dream merchant. He does not give up selling his illusionary merchandise to the day dreamers. Instantly aversive to any criticism he nurtures a huge ego and a misplaced optimism. Khan's demeanour is aptly reflected by Ahmad Faraz, 'Ek to khuwab liyey phirtai ho galiyon galiyon; us pe takraar bhi karti ho khareedar ke saath'. Khan's integrity and fantabulous intentions are not in doubt. His contribution as an ace cricketer and a social worker are firmly established. He is a charismatic fundraiser who exudes trust, confidence and infallibility to his donors.
A one-time maverick, Khan has over the years turned into a spiritual orthodox. Holding a prayer beads or visiting shrines in the country and walking barefoot in Madina are some manifestations. Yet Khan could not remove the livery of cricket from his inner soul. His entire political campaign towards acquiring the prime ministerial slot was driven by a rhetoric constructed with cricketing jargons. All the chronic malaise of the country has a remedy in his game book.
Khan's outstretched dharna at D-Chowk proved disastrous to his political narrative. He fell victim to his corruption eradication mantra and the tall claims of transforming the impoverished country into an exuberant economy so loudly spoken from the pulpit of his container. Least he realised that his whimsical agenda of reforms and the resolve to bring back the looted wealth from safe havens abroad and the corrupt politicians from within the country would revisit him menacingly.
Yet, Khan passes the litmus test of a leader if Winston Churchill's quote is to be relied upon: "Success consists of going from failure to failure without loss of enthusiasm." His turbulent governance reminds me of a poetic expression from Faiz, 'Wisaal-e-yaar faqat aarzoo ki baat nahin'. Khan's container mounted diatribe and a constant accusatory rhetoric about the entire opposition was ill-conceived. A litany of corruption, loot and plunder, howsoever it may have been true, was bound to be muffled in the outcry of continual price hikes, record unemployment and other dwindling economic indicators which badly hurt the populace. A monumental challenge to Khan is posed by the poor economic conditions of the country in the wake of Covid-19.
Even otherwise his economic policies lack directional sustainability. Changing horses midstream has become his hallmark. We have seen a constant reshuffling of the cabinet and the bureaucracy. The recently inducted finance minister, Shaukat Tarin, will have to look beyond the single target of maintaining a positive current account balance if the economy has to grow in terms of 7-8% annual growth rate from here onwards.
Khan would have etched a permanent place in Pakistan's history, had he only spoken the simple truth from the container which did not require oratorical skills. The exploits of loot and plunder have emptied the government treasury, the economy is in dire straits, tax collection is pathetic, institutions have completely broken down, and the justice system is bereft of constitutional morality. He could have prepared the nation for belt-tightening and an arduous journey ahead. I don't have the slightest doubt that the whole nation would have gelled around him for steering out the sinking ship from the stormy waters and patiently waited for the morning that many of us like Faiz have envisioned in their dreams. In a lighter vein, I quote a couplet from an obscure poet: 'Andheri raat toofani hawa tooti hui kashti; yehi asbaab kya kam the ke us pai naakhuda tum ho'.