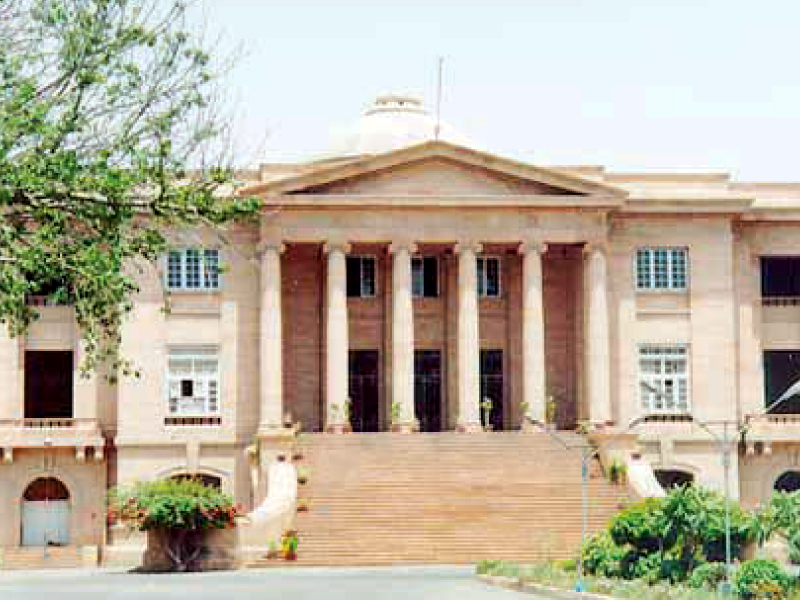 ---
KARACHI:
The Sindh High Court directed the provincial government on Thursday to appoint a psychologist in every Darul Aman of the province and ensure safety of the inmates and female staff working there.
A single-bench comprising Justice Salahuddin Pahanwar heard the case about reforms in the Darul Aman following a shocking case of physical assault and abuse of a woman suffering from mental illness at Sukkur Darul Aman.
The court directed the expulsion of male staff from all the Darul Amans and directed that only female staff be kept in these shelter homes. Besides, the court directed that only female commandos be appointed from the Special Security Unit (SSU) and security cameras be installed for the safety of the inmates.
The court remarked that the responsibility for what is happening in Darul Aman falls on the Women Welfare Department Secretary. "There are complaints that girls and women are being treated inhumanly in Darul Amans," Justice Panwhar said.
Also read Shelter homes spring up amid cold snap
The officer said that she has assumed office only two months ago. The reply incensed the judge, who remarked that this was the problem. There are instant transfers and out-of-department recruitments.
Giving an observation, Justice Panhwar said who has been making such policies. The court ordered the Sindh government to make immediate reforms in the all Darul Amans.
The court also ordered the appointment of a psychologist within a month.
During the hearing, Justice Panwhar ordered to appoint SSU female police commandos and involve Darul Aman Sukkur in-charge including all the responsible ones in the probe in the case of a mentally challenged girl, raped in Sukkur Darul Aman. Additional chief secretary, AIG legal, and secretary women welfare appeared before the court.
Suspect Muhammad Sharif senior clerk social welfare department has been arrested, AIG legal apprised the court.
Published in The Express Tribune, May 7th, 2021.