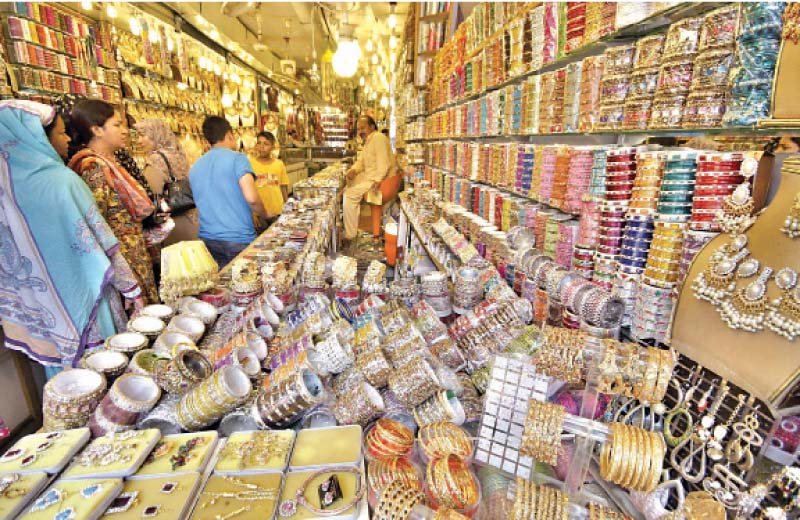 ---
ISLAMABAD:
With just two days left before the Eid holidays start and along with them a lockdown, a large rush of citizens from all age groups were to be seen at various shops where families, especially women, are flocking to purchase their needs for the coming Eid festival. The heaviest rush is to be seen in shops selling garments, footwear, bangles and artificial jewellery.
The buyers had no choice except complete their shopping by paying the inflated prices as Eid is less than a week away and the authorities have enforced strict SOPs for shopping and allowed activities in limited hours with strict implementation of rules due to the ongoing Covid situation.
Women shoppers thronged the cosmetic, footwear and jewellery shops. "I came to the market to buy a pair of shoes to match my Eid dress," said a customer.
The shopkeepers of malls and other markets said that their business this week was better than other days of this Ramazan. The rush of customers at shopping centres starts from early morning or afternoon times and continues till 6pm, said a retailer.
All markets wear a festive look with shoppers thronging the market, said a shopkeeper in a posh market. Readymade garment sellers said their merchandise was in great demand and the high-end brands in shopping malls have equipped themselves with the latest and wide range of product varieties, said a citizen.
Published in The Express Tribune, May 7th, 2021.