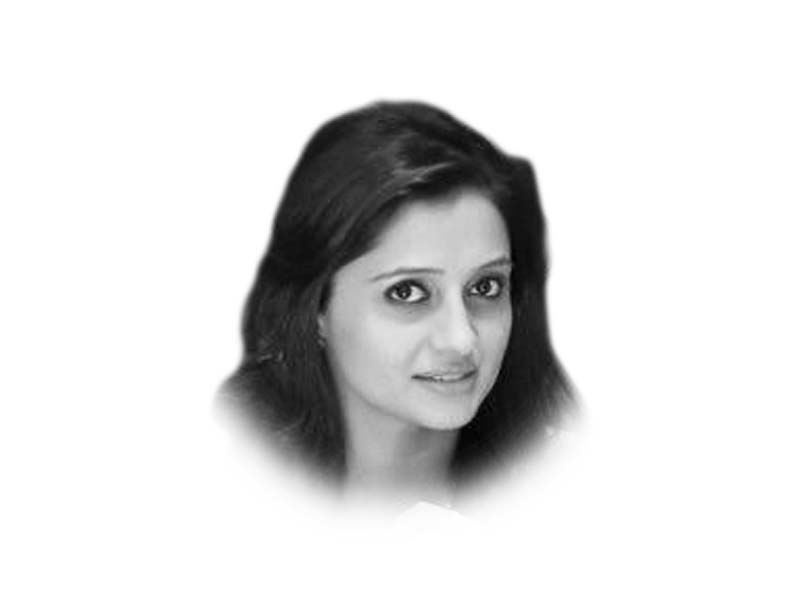 ---
Gender has been recently recognised as one of the most important links in development and business models across the globe. Interestingly, women have not only been engaged as direct beneficiaries of projects but have also been given equal priority as indirect beneficiaries in all policy cycles. However, it is of paramount importance that we actively pursue sustainable models for empowering communities (both men and women) across Pakistan. Investments must be made in ecological and viable options in order to create pathways for the community at large.
One of the most thought-provoking models that I came across recently during my field missions to Gilgit, Khyber-Pakhtunkhwa and Punjab was trophy hunting. Trophy hunting is broadly defined as hunting carried out for recreational purpose (i.e. not for subsistence) targeting animals with specific characteristics (such as horns, antlers, skulls, skins, tusks, or teeth). It involves payment of a fee by a foreign or local hunter for an experience of hunting a particular species with desired characteristics. The hunter retains the horn, antlers, tusk, head or other body parts of the animal as memento or a "trophy", and the meat is usually left for food to the local people.
Sustainable uses of natural resources is economically and socially attractive to local communities as a long-term livelihood strategy. Due to the economic value of wild species, sustainable wildlife management can be used as a development tool for rural communities. Trophy hunting as a lucrative form of use is one of the ways by which community-based conservation (CBC) can generate revenue from the sustainable use of wildlife.
Because trophies can fetch high prices, trophy hunting has been proved a useful tool to finance conservation of the hunted species. It is also accepted as ecologically friendly wildlife management, because it requires little infrastructure, draws small crowds, produces limited litter compared to ecotourism, and only a small fraction of the population i.e. old males, having aesthetic value, are harvested. The activity also generates significantly more revenue per customer than ecotourism.
Models for trophy hunting have already been actively practised in various conservancies across Gilgit, Khyber-Pakhtunkhwa and Punjab. In Gilgit, for example, an amount of $2.084 million has been generated from 38 markhor trophy hunts during the hunting seasons between 2000-01 and 2019-20. Eighty per cent of this amount i.e. $1.667 million is gone to local communities operating the markhor trophy hunting programme for the conservation and socio-economic development activities in the CCHAs, while 20% or $0.416 million is deposited in the government treasury for management.
But more interestingly, these revenues have been utilised by community conservation funds in providing clean drinking water, hiring female teachers in schools, launching vocational training centres for women, renovating local schools and providing medical treatment to patients in the community. The proceeds from trophies have not only been utilised in conserving the wildlife management areas but also proved to be a crucial model for community development. Although, women have not been directly involved as wildlife hunters, assistants or watchers owing to the cultural restrictions in most communities, they were a significant part of the indirect beneficiaries. During a recent field visit, the men were active in suggesting an allocation of 20% share (from hunting proceeds) to women empowerment projects. It was captivating to observe the power of in-house models that can be scaled in order to create a sustainable impact.
But before we romanticise the model, it is also imperative to identify the most critical challenge pertaining to it: who makes the decision for the utilisation of funds? My observations revealed that it was men who made the decisions for community investments. Moreover, women in Gilgit were more aware of the decision-making cycle (utilisation of conservancy funds) than those in Punjab and Khyber-Pakhtunkhwa. Therefore, efforts should not only be concentrated in developing and scaling conservation-based trophy hunting models across communities, it should also be directed in building the right infrastructure for women as their indirect beneficiaries. Efforts should be made in establishing Women Conservancy Funds for connecting policymaking circles and overlooking the funds utilisation with more women in decision making positions at community levels; and Women Beneficiary Networks for local support and community decisions. Efforts should be made in streamlining the indirect beneficiaries and enabling them to become part of the economic value chain gifted by the wildlife!
Published in The Express Tribune, May 7th, 2021.
Like Opinion & Editorial on Facebook, follow @ETOpEd on Twitter to receive all updates on all our daily pieces.