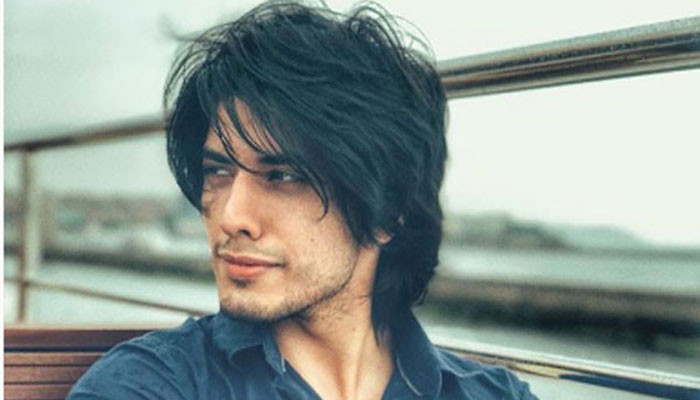 ---
Known mostly for his music, Danyal Zafar's recent stint as an actor hasn't gone unnoticed either. The actor can be seen rocking the screen along with Alizey Shah in one of the leading Ramazan sitcoms. But that seems like just the beginning for junior Zafar. The singer, and now budding actor will cross over into unfamiliar territory through his leading role in Mahira Khan's upcoming production Baarwan Khiladi. The singer-actor recently spoke to Independent Urdu to talk about his latest project, working with Mahira Khan, and the struggles that come with having a super famous sibling in the industry.
The twelfth man
Danyal introduced the upcoming Mahira Khan production as a "cricket story", and explained how the cast mainly comprises younger actors. He said, "This is Mahira Khan's first production in which I play the role of a cricketer. The cast is mostly young boys, the younger lot. Shahveer, me, Khaqan, Zarrar, Mir, and a bunch of other boys, along with Kinza Hashmi. It is basically a story about cricket."
When asked who gave him the good news, he revealed that he was offered the role on call by Nina Kashif, who is a co-producer of the film. Danyal went on to praise Kashif, explaining that she is incredibly passionate."Nina and Mahira are both phenomenal." Later in the interview, he explained how he had to undergo cricket training for his role, since the part required him to perform well on the field and hit however many fours and sixes the script demanded.
Mahira'a magic
"She was incredibly passionate about the project," Danyal spoke about working with Khan. "Whenever we would speak about the character or the story, we would have great back and forth discussions and rather in-depth conversations about the whys and hows of the story." He went on detailing her excellent work ethic saying, "She would sit and work on the script till the very last moment, constantly trying to make it better."
When asked if Danyal has at any point asked Mahira to act alongside him, the actor explained how the age difference may make the pairing a bit difficult to pull off. He said that it may work if Mahira is cast as his older sister. "Perhaps in 3 to 4 years when I have graduated out of the "boy zone", then I would love to share the screen with her," he said.
Big brother isn't watching
When asked if he had left his singing career behind, Danyal was quick to deny the claim. He explained, "Right now, I have 12 to 15 songs in the pipeline which are in their finishing stages." He plans on releasing new music as soon she heads back to Lahore after wrapping up his project in Karachi.
When asked if he still felt the same way with reference to comments he had made 3 to 4 years ago about not wanting to be the next Ali Zafar, and wanting an identity of his own, he explained how his brother is who he is because of his unique voice, style and struggles.
"Whatever I achieve, I want to achieve it on my own accord," he said. Zafar was of the view that his own work is very different from Ali's so there's no pressure as such. When quizzed on whether he prefers acting or singing, Danyal picked singing because he didn't feel acting helped him express himself as well as singing did. He explained that this may change with time as he gains more experience when with acting.