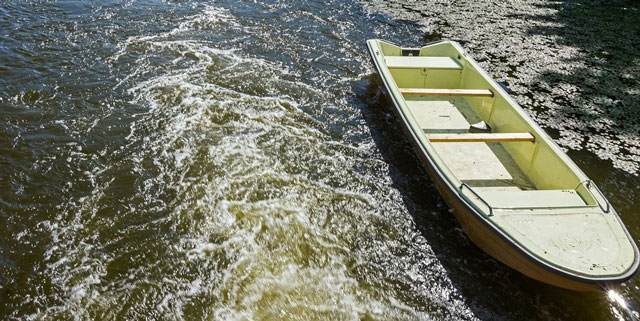 ---
DHAKA:
At least 26 people died and several were missing after an overcrowded speedboat collided with a sand-laden bulk carrier and sank on Bangladesh's giant Padma River on Monday, police said.
"Rescuers found 26 dead bodies and some still could be missing," said Miraj Hossain, a senior police official of the central Madaripur district, where the accident occurred.
Five people were rescued and sent to hospital, he said.
Hundreds of people die each year in ferry accidents in Bangladesh, a low-lying country that has extensive inland waterways and lax safety standards.
Read: Ferry sinks leaving 28 dead, dozens missing
In April, a ferry carrying around 50 passengers collided with a cargo vessel and sank in the Shitalakhsya River south of the capital Dhaka, leaving at least 26 people dead and a few still missing, officials said.
Twenty-one bodies had been recovered the next day. The ferry sank just after it departed from the industrial Narayanganj district about 20 kms (12 miles) from Dhaka, to Munshiganj, said Mustain Billah, Narayanganj district administrator.
"Most of the bodies were found inside the sunken boat after it was dragged to the bank," he said, adding a few still could be missing.
Police and officials said some of the passengers managed to swim ashore.