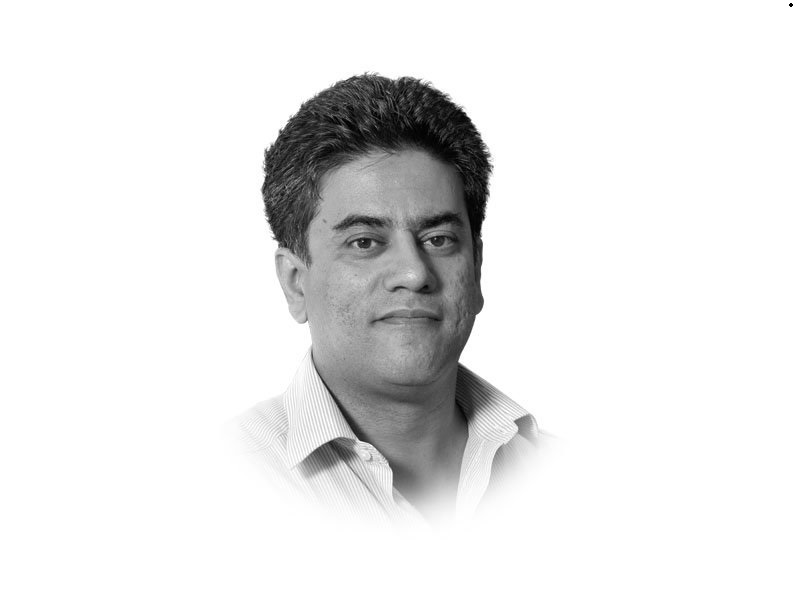 ---
As we commemorate World Press Freedom Day on May 3, the state of the media in Pakistan once again comes up for discussion. This year's global theme "Information as a Public Good" serves as a call to affirm the importance of cherishing information as a public good, and exploring what can be done in the production, distribution and reception of content to strengthen journalism, and to advance transparency and empowerment while leaving no one behind.
The theme is of urgent relevance to all countries across the world. It recognises the changing communications system that is impacting our health, our human rights, democracies and sustainable development.
To mark this day, media watchdog Freedom Network released its annual State of Pakistan's Press Freedom report for 2021. This report puts into perspective what the state of the media is like in our country and also the challenges that journalists are facing in the course of their work. Like every year, this year's report has some interesting facts to tell.
To begin with, it tells us that overall, Islamabad has emerged as the riskiest and most dangerous place to practise journalism in Pakistan in the period under review, with 34% of the violations (51 out of total 148 cases) recorded in the federal capital. Sindh was the second worst with 26% of the violations (38 cases) and Punjab the third most dangerous with 20% (29 cases). These were followed by Khyber-Pakhtunkhwa (K-P) with 9% (13 cases) and Azad Jammu and Kashmir (AJK) with 6% (9 cases) and Balochistan with 5% (8 cases). No violations were documented from Gilgit-Baltistan (G-B).
The report also tells us about another worrisome trend. At least 148 cases of attacks and violations against the media and its practitioners, including journalists, took place in Pakistan over the course of one year — between May 2020 and April 2021. This is an increase by over 40% from the 91 cases of violations documented in the preceding year (May 2019-April 2020).
Needless to say, this alarming escalation in the climate of intimidation and harassment of the media and its practitioners is adversely affecting freedom of expression and access to information. But there is more. Iqbal Khattak, the executive director of the Freedom Network, tells us that the increase in attacks on media and its practitioners in Pakistan points to a collective failure of the government and the state of Pakistan to honour the commitment of upholding peoples' right to speak in a fear-free environment.
The record registration of 27 legal cases against journalists has proven a growing threat to media freedom in the past year as different actors moved to adopt sophistication in silencing dissenting voices.
The top three categories of violations against journalists in Pakistan in the period under review included 27 legal cases filed against them (18%), 26 verbal threats of murder or other dire consequences (17%), and at least 25 cases of arrests or detention of journalists (16%). These three categories of violations — legal cases, threats and detentions — constituted over 60% of the 148 categories of violations against media in Pakistan in the period.
The report also revealed that different quarters have joined forces to tighten the screws on the media using various means of coercive censorship.
The fact that 148 cases of attacks and violations against journalists and media practitioners were documented in Pakistan in the one year between May 3, 2020 and April 20, 2021 is cause for great concern. This is an average of over 12 cases of violations a month — one every third day. The violations included killing of six journalists for their work. Seven others faced assassination attempts while there were five kidnappings, 25 arrests or detentions, 15 assaults and 27 legal cases registered against journalists.
Amongst the most targeted mediums in Pakistan, television emerged as the single largest victim with at least 79 cases (54%) of the cases against its practitioners. Print media was the second most targeted medium with 58 journalists working for it were targeted (38%) while 11 cases (7%) were recorded of online journalists being targeted. No targeting of any radio journalist was documented.
These figures tell a chilling tale. Media continues to be under threat in Pakistan. The government has to do more to protect journalists doing their work. Such an atmosphere will only breed disinformation and fear.
Published in The Express Tribune, May 3rd, 2021.
Like Opinion & Editorial on Facebook, follow @ETOpEd on Twitter to receive all updates on all our daily pieces.