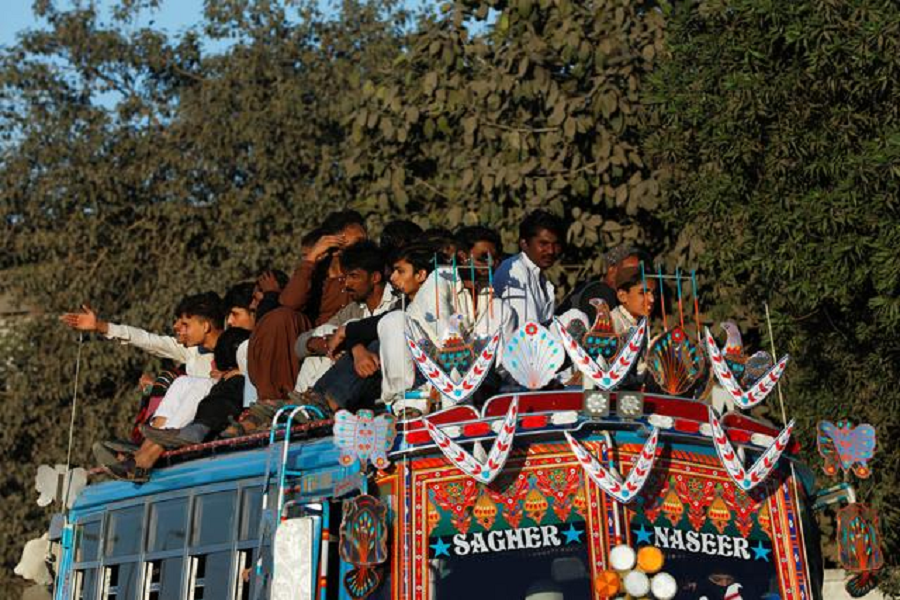 ---
KARACHI:
As many as 58 buses have been seized since the imposition of a ban on intercity transport in Sindh on April 30, said Sindh Transport Minister Awais Qadir Shah in a statement issued on Saturday.
He said the vehicles were seized during a crackdown on transporters and bus drivers flouting Covid-19-related standard operating procedures (SOPs).
According to Shah, three passenger buses were seized in Shikarpur and a penalty of Rs5,000 was imposed on each of them. Similarly, he said, five buses were seized in Larkana, with each of the transporters being fined Rs5,000.
He added that Badin bus stop in Hyderabad was closed after 18 buses were seized there and a collective penalty of Rs80,000 was imposed on transporters flouting the SOPs.
Shah said 32 buses were seized at Sukkur bus terminal, with disobedient transporters being fined Rs20,000.
Published in The Express Tribune, May 2nd, 2021.