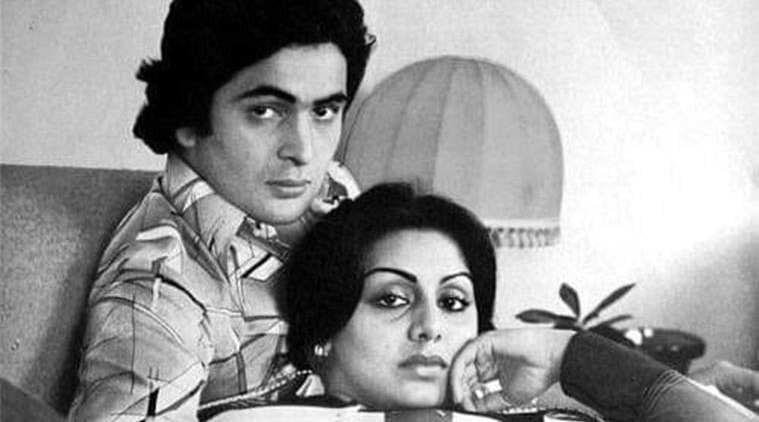 ---
April 30 marks the first death anniversary of Bollywood veteran Rishi Kapoor. The actor was adored by friends, family and fans alike, and several tributes have been pouring in to mark one year since his passing. A touching and heartfelt post was shared by Rishi's wife Neetu, whom he married in 1980. The couple has two children, actor Ranbir Kapoor and a daughter, Ridhima Kapoor Sahni. Neetu took to Instagram to share a black-and-white picture with her late husband, reflecting on the past year in the caption.
She wrote, "All of last year has been of grief and sadness around the world. For us, maybe more as we lost him. Not a day has gone by when we have not discussed or reminisced him as he was an extension of our existence. Sometimes, his wise advice, his wise cracks, his anecdotes! We have celebrated him all year with a smile on the lips as he will stay in our hearts forever and we have accepted life will never be the same without him. But life will go on. #RishiKapoor."
Neetu and Rishi's fans responded in the comments section with anecdotes of their own. One particular follower shared the story of watching one of Rishi's films for the first time at 5 years of age. The fan commented, "I was 5 years old when I first saw him in Henna. Since then whenever I saw him, I used to stand still in front of the TV... he was my first crush."
The post was liked by Alia Bhatt, who is currently in a relationship with Ranbir. Ridhima also uploaded two adorable photos of herself and her father on Instagram. She wrote in the caption, "If only I could hear you call me mushk once more. 'Until we meet again, we think about you always, we talk about you still, you have never been forgotten, and you never will. We hold you close within our hearts and there you will remain, to walk and guide us through our lives, until we meet again – Dorothy Mae Cavendish. I love you always." The Zinda Dil actor passed away in 2020 after a two-year battle with cancer.