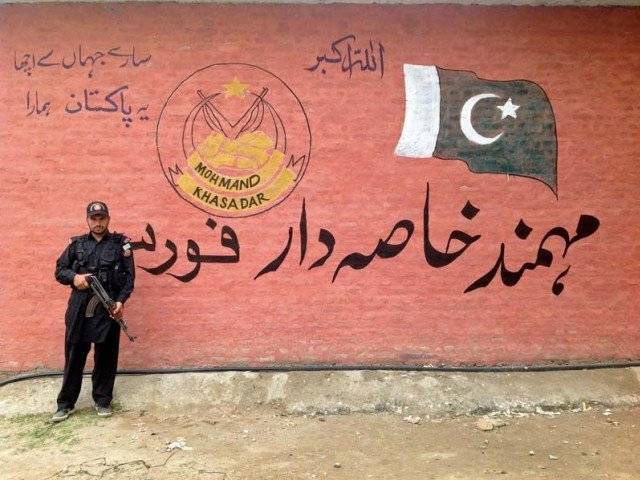 ---
QUETTA:
At least five people including four men belonging to the Levies force have been injured during a clash with employees of a shopping mall while enforcing coronavirus SOPs devised by the government.
Earlier, the Balochistan government had announced closure of all the shopping malls, markets, business centers and shops throughout the province due to the rising cases of Covid-19 pandemic.
In this regard, a local administration team led by a city magistrate and accompanied by the Levies force was patrolling the streets to monitor the implementation of SOPs when they came across a large shopping mall that had remained open despite repeated lockdown calls from the government.
Upon ordering action against the shopping mall, a large number of employees working in the mall came out and began hurling stones at the city magistrate's team including the Levies men.
According to the city magistrate, employees of the shopping mall manhandled the security personnel and snatched their weapons. Additional contingents of police were called in for help but the mob also injured the SHO and additional SHO of the area police station.
One mall employee also sustained injuries during the ensuing police action to recover the weapons belonging to the Levies men. The city magistrate claims that the owner of the shopping mall had a personal grudge with him.
Police has registered a case against the owner and employees of the mall. Five persons have also been arrested in this regard. Further investigation into the incident is also underway.
CM takes notice
Chief Minister of Balochistan Jam Kamal has also taken notice of the incident. He ordered an inquiry into the incident and directed authorities to submit a report to him in this regard.
The Quetta commissioner was ordered to investigate all aspects of the incident. CM Kamal directed strict action against those responsible.
"Protecting the lives and property of the people is the first responsibility of the government. We will not allow anyone to take the law into their hands. In any circumstances Illegality will not be tolerated," he said.
Published in The Express Tribune, April 28th, 2021.