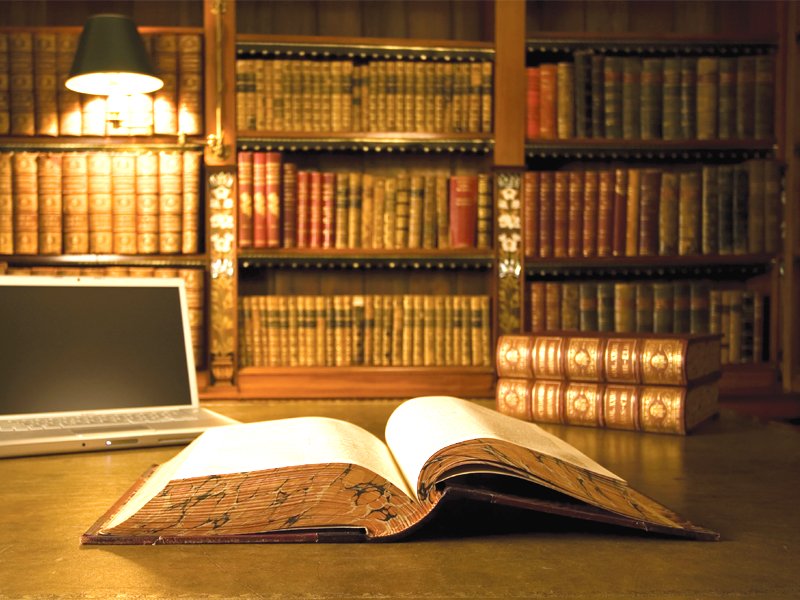 ---
ISLAMABAD:
Established in 1924 by Mian Nazar Hussain, Nazar Muslim Library nestled in the heart of Rawalpindi, has long been the cornerstone of the region's literary culture. For the past 97 odd years, the modest, one-roomed space, which remains the favourite haunt of the city's newspaper readers, has offered all who've walked through its dusty gate's gratuitous access to a world's worth of knowledge.
However, following the rise of Covid-19 cases in the area, it has been decided to place a temporary closure on the historic library, after almost a century of unrestricted service. "The library's patrons and veteran readers still show up here out of habit every so often, but we have to turn them away with a heavy heart. It's awful that the library had to be closed, but we are confident that it will reopen as soon as conditions improve," said library caretaker Mahmood Shah, whose family has held close associations with Mian Nazar Hussain and his descendants.
"On an average day before the temporary closure," recalls Shah, "people of all creeds, casts and religions, would start pouring in at the library right from Fajar time to 5:00 PM in the evening. Most would have a go-to genre or a specific section in morning paper they would swiftly shift to, after finding a seat. Others, who came with more time on their hands, would leisurely browse through the assortment of publications before them and then slowly flip through all the pages of their desired read."
At these hours, going past the short corridor of the free-access library, would until recently, take one back in time to days before the rise of screens and digital media. The soft-rustling of paper, the hushed-voices and the general nonchalance of the engrossed readers with their faces buried in broadsheets, would all hark back to the bygone age of print.
According to Shah, who also works as a watchmaker, Mian Nazar Hussain had set the library up near Waris Khan, in a small room, with the well-founded hope to provide a conduit for political, religious, cultural and scientific knowledge to the people of the area. "This was never a fancy library. The room is barely 10 feet by 20 feet in dimension. There are a few sofa chairs and tables, and that's about all the furniture that's ever been here. Yet however, newspapers and magazines in not just Urdu but Arabic, Sanskrit and English have always been available here. Which is how and why the culture of news-reading has remained so popular among the diverse groups of people that live here, even after the passing of so many years," Shah told The Express Tribune.
Published in The Express Tribune, April 28th, 2021.