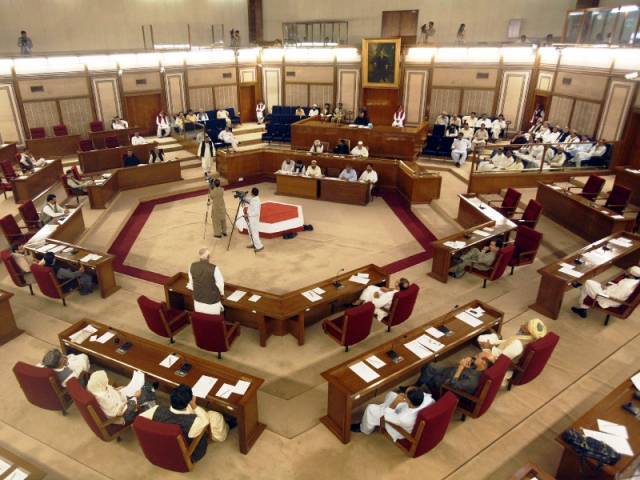 ---
QUETTA:
The Balochistan Union of Journalists boycotted the proceedings of the Balochistan Assembly session and staged a protest outside against the murder of a journalist in Quetta.
Provincial ministers and members of the opposition promised the arrest of the accused and dispense justice.
Abdul Wahid Raisani, a reporter affiliated with a local media outlet, was shot dead by unidentified gunmen on Qambrani road two days ago over the weekend on April 24.
Addressing the protest, BUJ President Salman Ashraf, Senior Vice President Shah Hussain Tareen, President Quetta Press Club Abdul Khaliq Rind and journalist Ayub Tareen said that the incident deserved a lot of condemnation.
"No progress has been made so far after the FIR registration and arrest of the accused person has not been made," the speakers said, adding that the assassination of Raisani is a series of targeted killings that have been going on for the last 15 years.
During the last 15 years, not a single accused has been arrested out of all the journalists who were killed in the targeted killings and no person has been convicted so far due to which the journalists of Balochistan are still in a state of extreme fear and insecurity.
The speakers demanded that the government take immediate and practical steps to dispense justice to the families of all the slain journalists.
Published in The Express Tribune, April 27th, 2021.
COMMENTS
Comments are moderated and generally will be posted if they are on-topic and not abusive.
For more information, please see our Comments FAQ