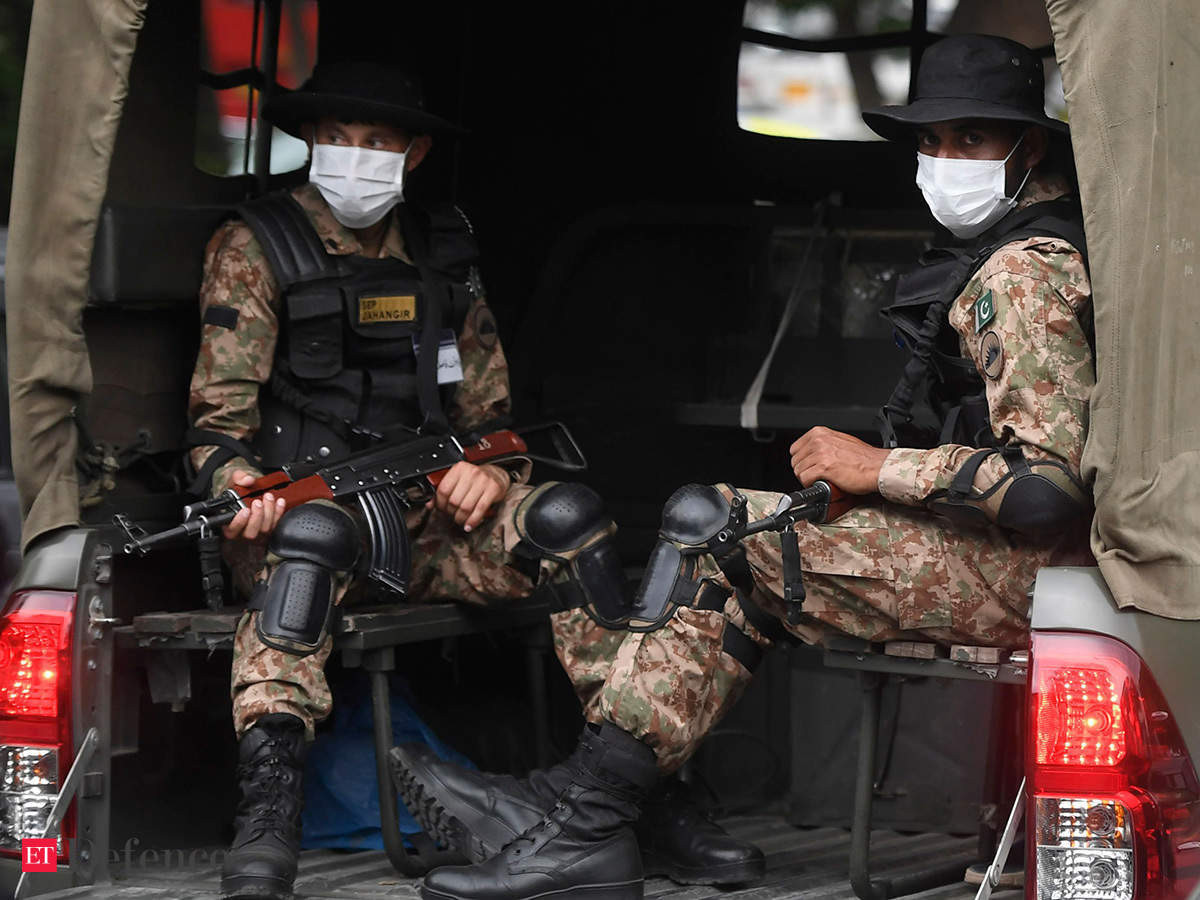 ---
LAHORE:
Punjab government has decided to impose strict smart lockdowns across the province, especially in coronavirus hotspots in big cities, including Lahore.
Any citizen violating coronavirus standard operating procedures (SOPs) and mandatory restriction of wearing a facemask in public places will face a jail term.
Lahore Division Commissioner Muhammad Usman, along with Capital City Police Officer (CCPO) Ghulam Mehmud Dogar and representatives Pakistan Army and Punjab Rangers, warned on Monday that the healthcare system has come under stress due to the increasing number of coronavirus patients.
He said the government has decided to mobilise all available resources to curtail the fatal disease. The local administration has sought support of law enforcement agencies, including police, army and rangers for 100% implementation of the coronavirus SOPs.
Addressing a joint news conference, the commissioner stressed that the third wave of coronavirus had become lethal as per data of positivity rate in the city and there was no other option except to implement all coronavirus SOPs in letter and spirit.
He highlighted that the government had also imposed a ban on dining out in parked vehicles outside restaurants.For strict implementation of coronavirus SOPs, Usman highlighted, the law enforcement agencies and district administration will hold flag march across the city after 4pm daily to sensitise the people about closure of businesses at 6pm and implementation of coronavirus SOPs.
He said local administration and law enforcement agencies will check all government and private offices and businesses for implementation the 50% staff attendance condition.
Read Citizens urged to strictly follow SOPs
Similarly, all public transport will operate at 50% occupancy and there will be a ban on inter-district public transport on Saturday and Sunday.
The commissioner said the government will ensure 100% implementation of all coronavirus SOPs. There will be a complete ban on travelling and mingling in areas under 'micro-smart lockdown' in the city. The citizens will face strict smart lockdown enforcement and monitoring by police in the effected areas.
The Lahore commissioner appealed to citizens to stay home and not leave their homes unnecessarily, warning that law enforcing agencies would stop people and ask them about the purpose of roaming in the areas. All markets, big and small, must be closed down at 6pm, he maintained.
CCPO Dogar categorically warned citizens to follow the coronavirus SOPs, cautioning that otherwise the law enforcement agencies would have to adopt strict measures.
Any citizen travelling without facemask on roads and streets would land in jail and the law will take its course because lives of citizens are at risk, he added. Police, along with army and rangers, would visit all areas of Lahore to monitor and implement the coronavirus SOPs.
Meanwhile, contingents of the army came on the roads of Lahore to help the authorities in implementation of the SOPs.
Teams of troops were seen patrolling a few major roads of the city.
They also took part in a joint flag march with Lahore Police and Punjab Rangers. Teams of the district government also took part in the march.
It started from the Capital City Police Headquarters and passed through different important roads, markets and business centres of the city, including Qartaba Chowk, Chauburji, Samanabad, Moon Market, Kareem Block Market, Wahdat Road, Ichra and Yateem Khana Market before culminating at the same place.
The CCPO said the purpose of the flag march was to create a sense of security among citizens as well as to make them aware of the dangers of the spread of coronavirus.
Published in The Express Tribune, April 27th, 2021.
COMMENTS
Comments are moderated and generally will be posted if they are on-topic and not abusive.
For more information, please see our Comments FAQ