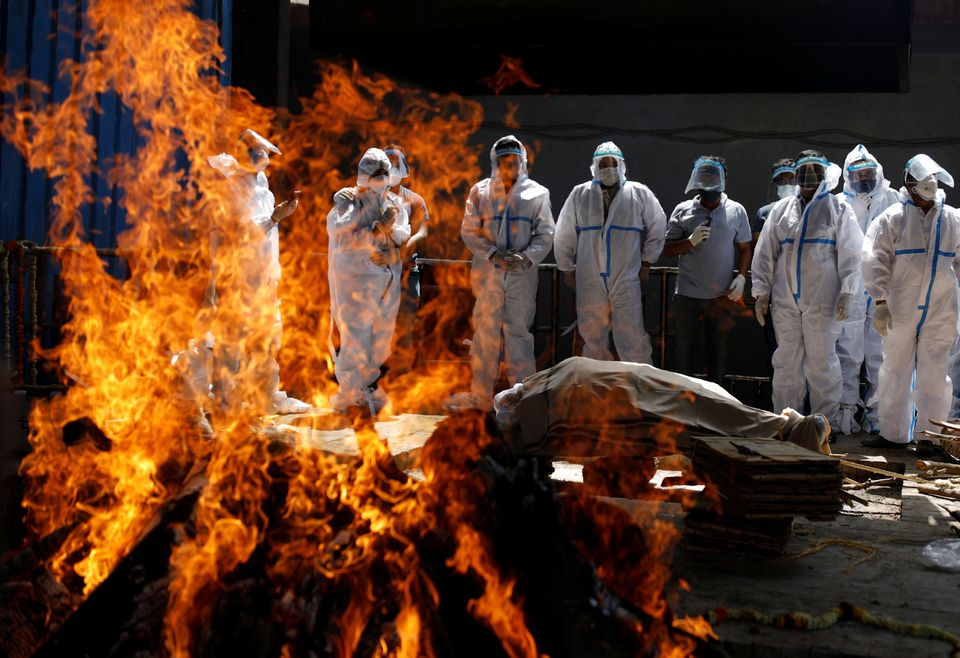 ---
People are dying across the world because they are not being vaccinated against Covid-19, they are not being tested and not being treated, World Health Organization chief Tedros Adhanom Ghebreyesus said on Friday.
He said he was concerned about the growing caseload in India.
"The situation in India is a devastating reminder of what the virus can do," he told a virtual briefing in Geneva.
Mobility and Mixing
India must control mobility and mixing to reduce a surge in infections, the World Health Organization emergencies director Mike Ryan said on Friday.
He called reducing transmission in India a "very difficult task".
"We've got to reduce mixing in whatever way we can to reduce infection. The Indian government is looking to do that."
India reported the world's highest daily tally of coronavirus infections for a second day on Friday, surpassing 330,000 new cases, as it struggles with a health system overwhelmed by patients and plagued by accidents and lack of oxygen.
COMMENTS
Comments are moderated and generally will be posted if they are on-topic and not abusive.
For more information, please see our Comments FAQ