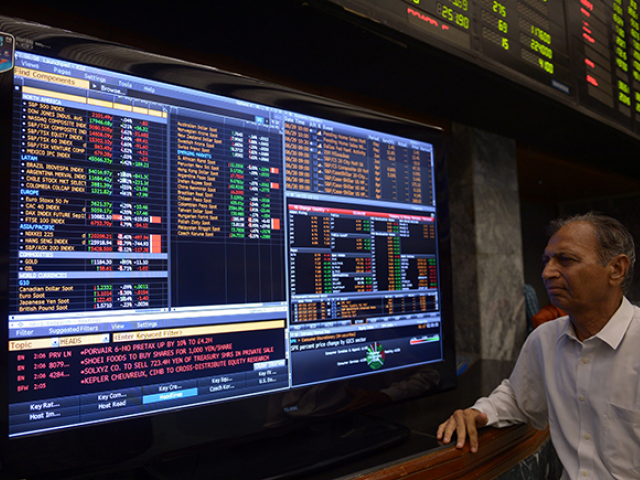 ---
KARACHI:
Pakistan Aluminium Beverage Cans Limited (PABC), the sole manufacturer of aluminium cans for popular soft drinks in Pakistan and Afghanistan, applied on Friday for listing at the Pakistan Stock Exchange (PSX).
The company has installed capacity to produce 600 million aluminium beverage cans in a year. It utilised 74% of capacity in 2020, as it exported some 35% of its production to Afghanistan, according to the company prospectus available at the PSX.
UK-based asset management firm Ashmore, which holds 51% shareholding in PABC, will sell almost half of its shareholding (ie 26% of the paid-up capital) to institutional, rich individual and retail investors through book building and initial public offering (IPO) in June 2021.
The company aims to raise a minimum of Rs3.28 billion through the sale of 93.88 million shares at a floor price (minimum price) of Rs35 per share to investors at the bourse through the IPO.
The share price may move upwards by a maximum of 40% to Rs49 per share during the auction through book building.
The funds to be raised through book building will go to Ashmore, which has planned to exit from the company. It will sell rest of its shareholding (ie 25%) in the company through private deals to other sponsors in the company.
"It (Ashmore) has also entered into agreements to sell 18,052,974 shares ie approximately 5% of the paid up capital of Company at a price of Rs30.80 per share to Hamida Salim Mukaty (part of Liberty Group) and 72,221,651 shares ie approximately 20% of the paid up capital of Company at a price of Rs31.85 to Soorty Enterprises (Private) Limited…by way of private placement," according to the prospectus.
"The off trade consumption in soft drinks market of Pakistan currently stands at 3.13 billion litres in 2020 and expected to reach 4.34 billion litres in 2025,registering a five-year CAGR of 6.7% on volume basis as per Euro monitor International," it said.
The company has established relationships with the key beverage bottlers in Pakistan and Afghanistan such as franchisees of PepsiCo, Coca Cola, Mehran Bottlers (Pakola) and Zalal Mowafaq, Afghanistan.
In addition to this, the company also supplies aluminium beverage cans to Nestle Pakistan, Murree Brewery, King Beverages, Super Cola Beverages, Sufi Group of Companies, Six B, Daani International, Master Beverages & Foods and Afghan Red Pomegranate.
The sale of aluminium beverage cans is dependent upon the sale of soft drinks & other beverages.
The soft drinks market of Pakistan is expected to grow at a five-year CAGR of 6.7% as per Euromonitor International during the period 2020-2025 on the back of rising urbanisation, favourable demographics and increased consumption.
As per company estimates, the can penetration in the beverage packaging market is roughly 3-4%.
In addition to Afghanistan, PABC has started supplying aluminium beverage cans to beverage producers based in Tajikistan and US and is currently negotiating trade terms with Pepsi Co USA, while also exploring the possibilities to cater to other South Asian and Central Asian markets.
"PABC is currently the sole manufacturer of aluminium beverage cans in Pakistan with no direct competition in the industry.
Any competitor setting up an aluminium beverage can packaging plant either in Pakistan or Afghanistan might adversely affect company's market share and stands as a key business risk for the company," prospectus reads.
COMMENTS
Comments are moderated and generally will be posted if they are on-topic and not abusive.
For more information, please see our Comments FAQ