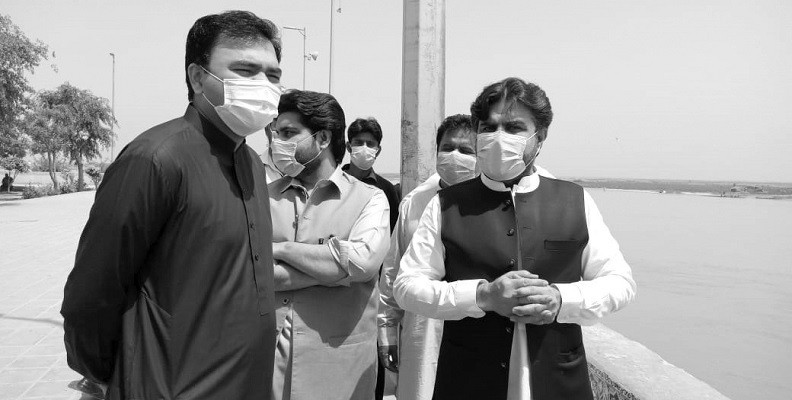 ---
A day before Prime Minister Imran Khan visited Sukkur and announced a Rs440 billion package for Sindh, the provincial information minister, Nasir Hussain Shah, maintained during a press conference on Thursday that the Sindh government was never taken onboard in federal government's development programmes for the province and that the provincial government was not formally informed of the PM's visit.
Decrying what the "disregard", he recalled the PM had been quoted as saying "Sindh is not our province." This depicts the seriousness of the federal government towards Sindh, said Nasir, reiterating that the Sindh government was never taken into confidence on programmes approved under the federal budget.
Read: PM Imran announces Rs440 billion package for Sindh during Sukkur visit
He said the federal government would often invite the province's bureaucrats for online meetings instead of Sindh's political leadership or provincial ministers and the latter were not informed about the details of the meetings.
"We are ready to cooperate with the federal government on development for the betterment of the people of Sindh, but the Centre never gets in touch with us on the matter," the minister maintained, further claiming that the Sindh government had not been officially informed of the PM's visit to Sukkur.
He, however, added that the Sindh government appreciated the package that was to be announced by the federal government for the province and would extend full support to the Centre on any development package for Sindh.