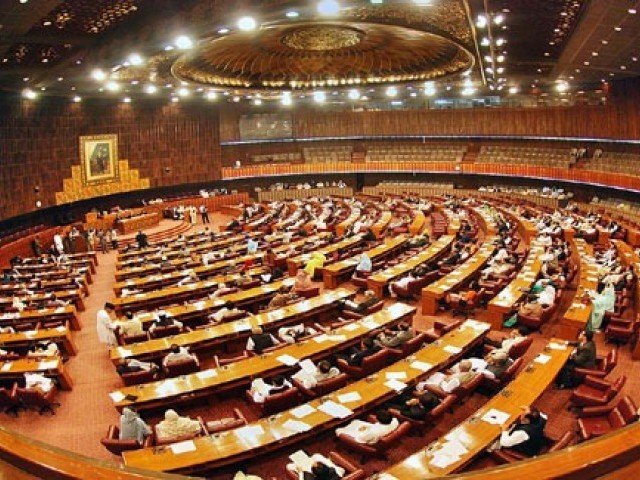 ---
ISLAMABAD:
The divisions in the opposition are going to cause more trouble for Senate Leader of Opposition Yusuf Raza Gillani as the independent group of 27 senators has also demanded representation in the Parliamentary Committee on Appointment of Judges.
According to sources, Senator Dilawar Khan of the PML-N and Senator Abdul Ghafoor Haideri of the JUI-F have moved applications, requesting Senate Chairman Sadiq Sanjrani to appoint them as members of the panel. Both the lawmakers are part of the so-called independent group of senators.
The Senate leader of opposition is supposed to nominate two lawmakers for the committee. The committee will be formed on receipt of these names.
On April 5, senators belonging to five Pakistan Democratic Movement (PDM) parties demanded that the Senate chairman allocate them separate benches in the upper house in what appeared to be another sign of a widening rift between the PPP and the PML-N, the two biggest opposition parties.
PML-N's Azam Nazeer Tarar – who heads the opposition lawmakers' new bloc – took the floor when the Senate session started and said the 27 opposition lawmakers – belonging to the PML-N, the JUI-F, the PkMAP, the NP and the BNP-M – are independent senators.
"We demand that our lawmakers be allotted separate benches. We will continue our constructive politics as independent opposition," Tarar said. He also urged Senate Chairman Sadiq Sanjrani to probe into installation of secret cameras in the polling booth set up during the Senate chairman's election.
Serious differences emerged between the PPP and the PML-N after the former appointed Gilani as Senate opposition leader in apparent violation of what had earlier been agreed upon in a PDM meeting.
Gilani was notified as opposition leader after some smaller opposition parties – including the ANP, the Jamaat-e-Islami and BAP, a part of the ruling coalition – threw their weight behind him.
Irked by the move, leaders of eight PDM opposition parties earlier this month agreed that "show cause notices" should be issued to the PPP and the ANP for disregarding the PDM's decision.
The parties also agreed to form a separate bloc of 27 opposition senators in the upper house to be led by Senator Azam Nazeer Tarar, the PML-N's candidate for the position of Senate opposition leader.
COMMENTS
Comments are moderated and generally will be posted if they are on-topic and not abusive.
For more information, please see our Comments FAQ