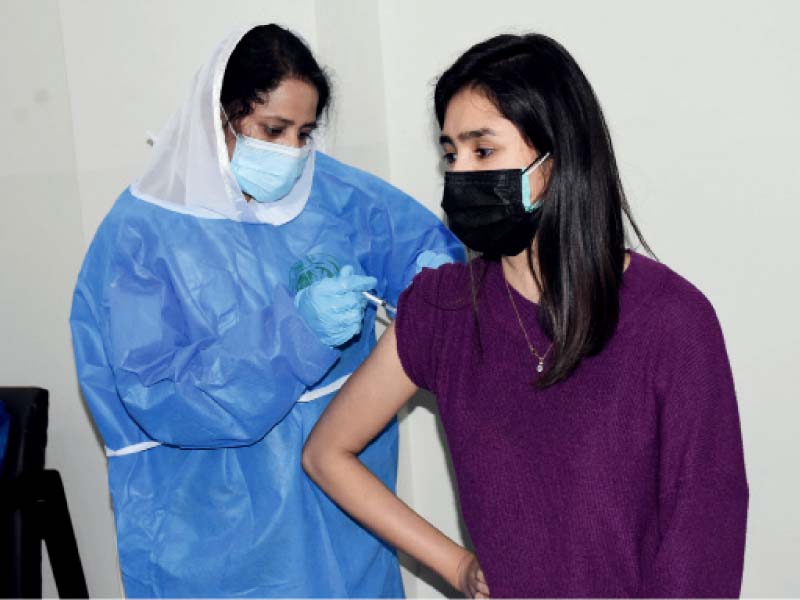 ---
Restart doctors' registration on priority basis: PMA
Association stresses need to expedite inoculation, warns pandemic situation may worsen in Sindh
---
KARACHI:
The Pakistan Medical Association (PMA) has called for restarting the registration of doctors for vaccination against the coronavirus on a priority basis and expediting the inoculation process.
In a statement issued on Thursday, the PMA raised alarm over the "seriousness of the Covid situation in the country, which is worsening day by day."
Urging the government and citizens to ensure strict compliance with coronavirus –related standard operating procedures, the association warned that while the pandemic situation was better in Sindh than the rest of the country, there were chances that it could gradually deteriorate.
Read: Pakistan to make single-dose Covid vaccine
"Even in this situation, when the burden on hospitals is mounting, doctors are serving the nation with courage, honesty and dedication, but unfortunately, they are not getting vaccinated," the PMA lamented.
The association stated that the registration of doctors for vaccination on a priority basis was suspended in March.
"This suspension is very distressing for the medical fraternity… They [doctors] are disturbed and feel discouraged. They are frontline soldiers who are fighting without any protection," the statement read, mentioning that until now, the coronavirus had claimed the lives of 193 doctors and 30 paramedics in the country.
The PMA moved the relevant authorities to again start the registration of doctors for vaccination.
Moreover, the association called for expediting the process of vaccination/ "The process of registration through 1166 is a perplexing process so we suggest that the availability of computerised national identity cards should be made mandatory and people be vaccinated on a walk-in basis.
Read more: NCOC chief urged to take notice of Sindh's 'illegal' vaccine procurement
We should vaccinate 70 per cent to 75 per cent of the population as soon as possible.
If the vaccination process is not expedited, it might take years to achieve the goals of the vaccination campaign and we could face a polio-like situation," the body said.
The PMA also called for putting an end to age limit for speedy vaccination.