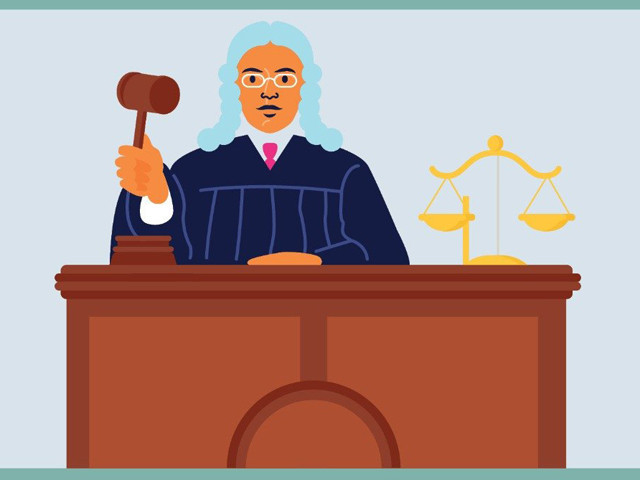 ---
ISLAMABAD:
The court of Chief Justice of Pakistan (CJP) Justice Gulzar Ahmed witnessed chaotic scenes on Friday when a coronavirus-infected lawyer appeared before the bench for a hearing.
The chief justice asked Khalid Mehmood, the lawyer who tested positive for Covid-19 a few days ago, for the reason of his appearance despite his plea to postpone the hearing. To which, the laywer was quoted as saying: "I have appeared before the court despite testing positive for coronavirus".
The revelation from the lawyer created panic in the courtroom with CJP Gulzar reprimanding the lawyer for appearing before the court and risking others' lives. "You should have not appeared before the court in this condition," he was quoted as saying.
The chief justice directed the Covid-infected lawyer to leave the courtroom immediately. Later, the courtroom, rostrum and files were disinfected with the anti-Covid spray.
Also read: Covid-infected lawyer causes panic in SC courtroom
A similar incident happened last year when a lawyer caused panic during a hearing in the apex court after the revelation that he was diagnosed with Covid-19.
The incident occurred when CJP Gulzar Ahmed was hearing a case in a full Courtroom No 1 in Islamabad.
In April 2020, the Supreme Court had proposed a mechanism of hearing cases via video link amid the spread of Covid-19 pandemic and consequent difficulties faced by litigants and counsels.