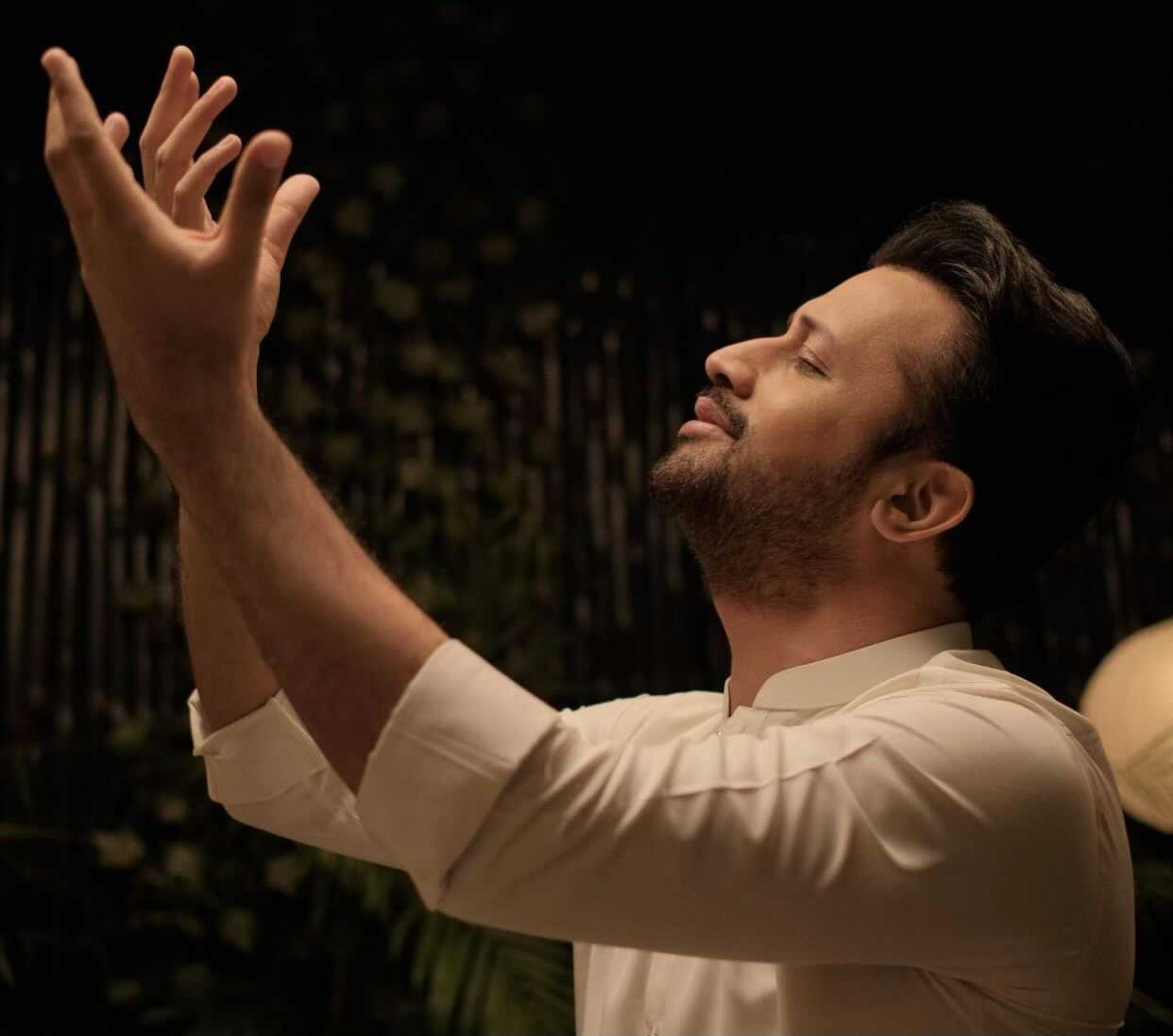 ---
Celebrated singer Atif Aslam's much-awaited rendition of Mustafa Jaane Rehmat is finally out! The singer's take the renowned kalaam of Hazrat Imam Ahmed Raza Khan went viral soon after it was released. In the blessed month of Holy Ramzan, Aslam's heartfelt version of Salaam-e-Aajizana is the best thing you will listen to today.
Ali Pervez Mehdi, Nouman Javed, Ahsan Pervaiz Mehdi, and Kumail Jaffery, too, took part in the recitation. The Jeena Jeena crooner's rendition has garnered over 490k views on his YouTube channel in over 12 hours since its release. Many took to social media and praised Aslam for his beautiful take on the popular kalaam.
Watch it here:
cHowever, this isn't the first time Aslam has tried his hand at naats and kalaams. In 2015, his take on Maqbool Ahmed Sabri and Ghulam Fareed Sabri famous kalaam Tajdar-e-Haram for Coke Studio went on to become the highlight of the eighth season of the show.
Later, in 2019, the 38-year-old crooner nailed the rendition of Nusrat Fateh Ali Khan's famous hamd, Wohi Khuda Hai. Rohail Hyatt's take on the popular qawwal's kalaam was well received by the audience. Contrary to the maestro's version, Atif's Wohi Khuda Hai is soft and slow. The six-minute video has the singer, clad in a white sherwani, reciting the hamd, which ends with a durud.
"I'd like to dedicate this performance to my son," Atif shared in the BTS video. "He will grow up and listen to it. He will be proud that my father recited this hamd. I hope he understands what I said. I hope he finds his own journey and Allah in the process."
Last year, Coke Studio released its message of hope with Aslam's recitation of Asma-ul-Husna. The three and a half minute track relaying the 99 attributes of Allah is produced by Zulfiqar Jabbar Khan alias Xulfi, while the video is directed by Asim Raza,
COMMENTS (1)
Comments are moderated and generally will be posted if they are on-topic and not abusive.
For more information, please see our Comments FAQ