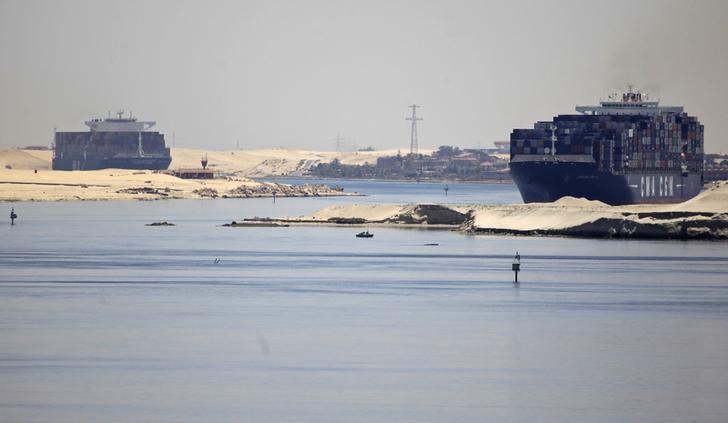 ---
ISLAMABAD:
Pakistan and Egypt on Friday discussed a joint working mechanism and for an MoU between Gwadar Port Authority and Suez Canal Authority.
The Egyptian Ambassador H E Tarek Dahrough called on Federal Minister for Maritime Affairs Syed Ali Haider Zaidi.
Minister Zaidi also shared his vision for Gwadar Port and how Pakistan and Egypt can jointly benefit by each others experience in the Maritime sector.
Also Read Gwadar port operationalised for exports
Suez Canal is one of the biggest and busiest canals in the world.
Suez Canal connects Port Said on the Mediterranean Sea to the Indian Ocean via the Egyptian city of Suez on the Red Sea enabling a direct shipping link between Europe and Asia.
Over 50 vessels sail through the canal every day carrying approximately $10 billion of cargo.
Zaidi extended an invitation to the ambassador to visit Gwadar Port soon and agreed on keeping close contact in future.
COMMENTS
Comments are moderated and generally will be posted if they are on-topic and not abusive.
For more information, please see our Comments FAQ