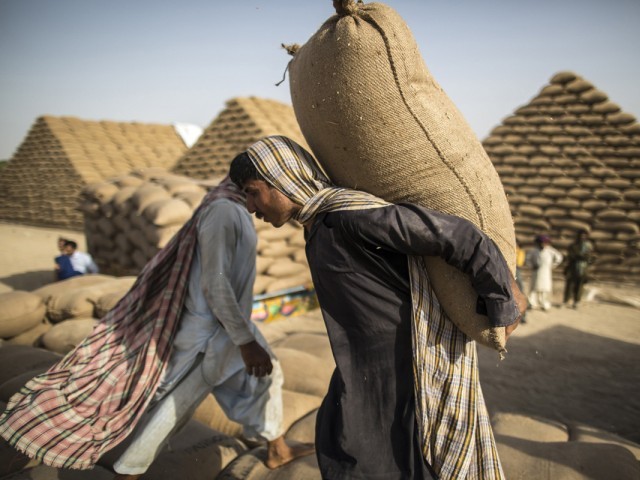 ---
LAHORE:
More than 400,000 gunny bags have been distributed among farmers to procure wheat from all over Punjab, Senior and Food Minister Abdul Aleem Khan was informed during a briefing that the Food Department on Thursday.
The provincial minister was told that the local administration and food department officials are alert and wheat is being collected through the designated procurement centres in Punjab. In a bid to digitalise the process, the government had taken an initiative to conduct online registration of gunny bags for all districts of the province.
"This facility has been extended to all the farmers," the food minister highlighted adding that the farmers have been exempted from all restrictions including land ownership documents like 'Fard' for obtaining gunny bags.
"They can get as many bags as they require without any hindrance through this online system." He said that due to the timely intervention of Prime Minister Imran Khan the farmers of Punjab would for the first time get Rs1,800 per maund price of wheat which would help maintain sustainable agriculture in the region and uplift farmers out of poverty.
Abdul Aleem Khan said that this year in Punjab the best wheat production is expected and so far procurement of wheat from Multan, Dera Ghazi Khan and Bahawalpur divisions of South Punjab is on the rise.
Published in The Express Tribune, April 16th, 2021.