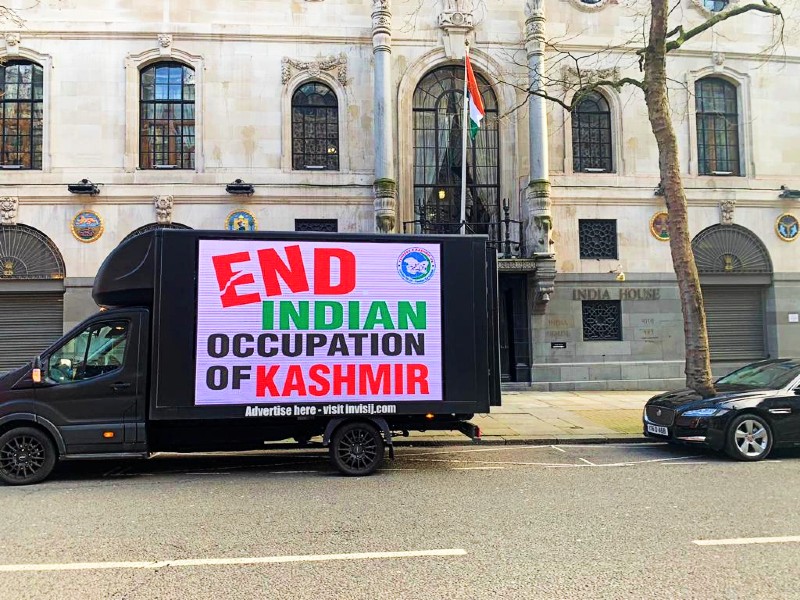 ---
LONDON:
The president of Tehreek-e-Kashmir UK (TeK) Raja Fahim Kayani on Thursday visited Carbis Bay in Cornwall to supervise ongoing anti-Modi demonstration arrangements that are to take place there, upon Indian PM Narendra Modi's impending arrival at Carbis Bay after being invited by British PM Boris Johnson.
The Indian PM will be staying at the Carbis Bay Hotel in Cornwall while attending the G7 Summit 2021 from June 11 to June 13.
Along with President TeK UK Kayani, other prominent human rights activists including Richardson, Alana, Emily, Frea, Suleman and Farooq also visited the site.
The TeK UK is planning to launch a three-day Kashmir digital van which will be driven around the G7 Summit venue.
This digital van will graphically expose, through video clips and images, some of the atrocities that have taken place in Indian Illegally Occupied Jammu and Kashmir (IIOJK).
"We have also discussed with Cornwall human rights activists about the arrangements regarding three days camping and availability of halal food for the protestors", asserted Kayani.
'"Our demand from the British government is to withdraw the invitation to Modi and send a message to the world that Britain will not tolerate human rights violators at all", Kayani further stated.
Also Read TeK launches campaign against Indian atrocities in IIOJK
Human rights activist Alana Bates also said that Resist G7 Coalition stands in solidarity with the Kashmiri community against the occupation of Kashmir by India.
"We support the right of self-determination for all Kashmiri people should be accepted by UNO. We welcome the Kashmiri community to Cornwall to protest against the invitation of Narendra Modi to the G7 summit and we will march in solidarity with you", she reiterated.