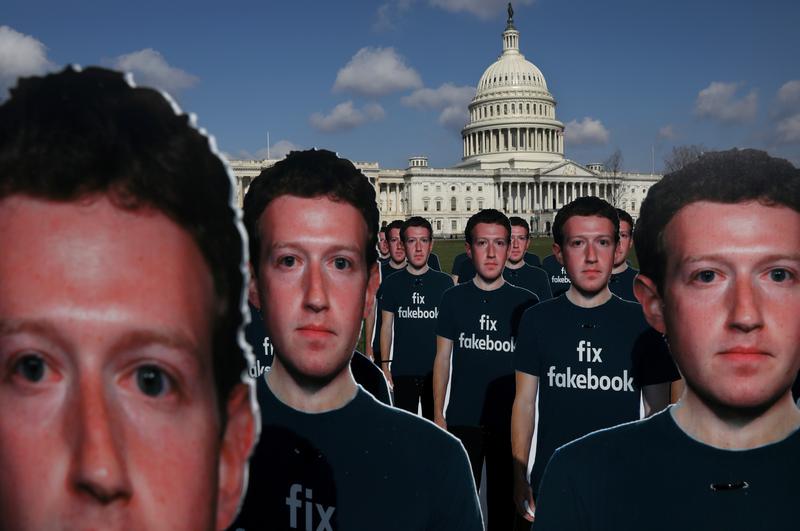 ---
American University student Zamaan Qureshi has shocking evidence that suggests Facebook is tracking him all over the internet.
Qureshi, who is a member of a watchdog organisation called "The Real Facebook Oversight Board" decided to take matters into his own hands to check what data is being collected by the social media giant.
He released a screen recording on Twitter, showing files he had downloaded on Facebook along with the information that was forwarded by the platform to other websites.
Instagram is preventing some users from posting feed photos to stories
"Unsurprised to learn that Facebook is following [him] all over the internet," said Qureshi in a tweet.
So I decided to download my Facebook data after learning I was a part of the 533m breach.

Clicked on a folder called "your_off_facebook_activity" and was unsurprised to learn that Facebook is following me all over the internet. pic.twitter.com/MSkceFAqYg

— Zamaan Qureshi (@zamaan_qureshi) April 11, 2021
Facebook recently revealed that hackers "scraped" the personal data of some half-billion users back in 2019 by taking advantage of a feature designed to help people easily find friends using contact lists. User data was shared over the weekend at a hacker forum.
Qureshi told Newsweek that he used his new phone number lookup feature on the "Have I Been Pwned" website and discovered that his data had also been leaked.
"I've been aware that Facebook collects user data when you're not on the Facebook platform and that was concerning to me," said Qureshi.
"[Facebook] says that they're transparent about how they do data collection, so I wanted to see if that's actually the case."
Facebook faces lawsuits that could force sale of Instagram, WhatsApp
Qureshi downloaded his data from Facebook "Settings tab" and discovered dozens of folders filled with personal information such as contact details and messages. He also found the Off-Facebook activity folder that showed pages of links he had visited over the past three years.
Off-Facebook activity is a summary of activity that businesses and organisations share with the social media platform about user interactions, such as visiting apps or websites.
Information about when he ordered pizza on the Domino's Pizza app to his application to Fordham University was collected by the social media giant.
However, Facebook says it makes it requires these organisations to notify people before storing their data.
You could disconnect Off-Facebook activity from the settings tab to prevent organisations from using your data when you log into their apps or website using Facebook log-in credentials.
"I hope what my thread has done is show people what sort of data is being collected on them, even when they're not on Facebook," said Qureshi.
"But at the end of the day, the problem is that [Facebook's] business model is to monetize user information to maximize profit over privacy."
COMMENTS
Comments are moderated and generally will be posted if they are on-topic and not abusive.
For more information, please see our Comments FAQ