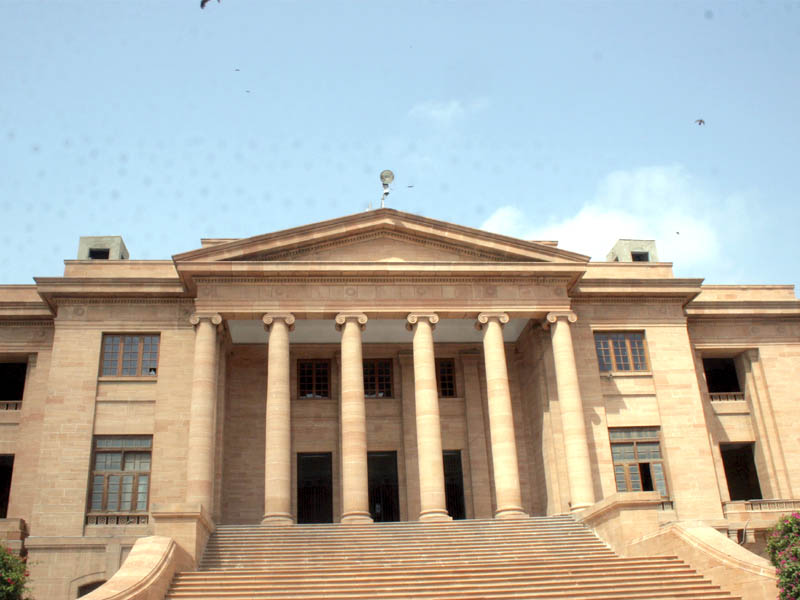 ---
KARACHI:
The Sindh High Court expressed annoyance on Tuesday over increasing dog-bite cases as it heard a plea pertaining to the same. A two-member bench, comprising Justice Muhammad Ali Mazhar and Justice Amjad Ali Sahito, summoned the local government secretary, the Karachi commissioner, Karachi Metropolitan Cooperation administrator and other officials in personal capacity over the plea, which has also questioned the lack of anti-rabies vaccines.
Irked at the authorities, the bench asked why dog-bite cases are not being curbed and questioned the performance of officials.
A report submitted by the local government secretary stated that a tender has been issued and progress is being made.
During the hearing, advocate Tariq Mansoor, maintained that 5,000 dog-bite cases have been reported thus far in the current year. Besides, he said, 92,000 dog-bite cases were reported in 2019 and 260,715 cases were reported in 2020.
At this, additional advocate-general Tariq Dero said that he did not know where the petitioner had gotten these statistics from.
Expressing annoyance at the government lawyer's comment, the bench remarked that five to 20 dog-bite cases are reported on a daily basis.
Elderly citizens have stopped visiting parks as dozens of stray dogs run amuck there, remarked Justice Mazhar. When will the authorities take action, he asked.
During the hearing, the counsel representing the cantonment boards stated that non-governmental organisations raise objections when stray dogs are poisoned and killed.
The court summoned the local government secretary and other relevant officials in personal capacity and sought detailed reports from cantonment boards by the next hearing slated for May 6.
Sentence commuted
Another two-member bench, comprising Justice KK Agha and Justice Abdul Mobeen Lakho, commuted the death penalty awarded to a man convicted for two murders to life imprisonment.
Convict Naveed Iqbal had appealed to the court to acquit him of killing a man and his wife in 2013. Iqbal was sentenced to death after being convicted by a trial court in 2019. The prosecution had proved Iqbal guilty of murdering the couple during a clash in his neighbourhood.
The SHC denied his plea for acquittal but commuted the sentence awarded to him.
Published in The Express Tribune, April 14th, 2021.