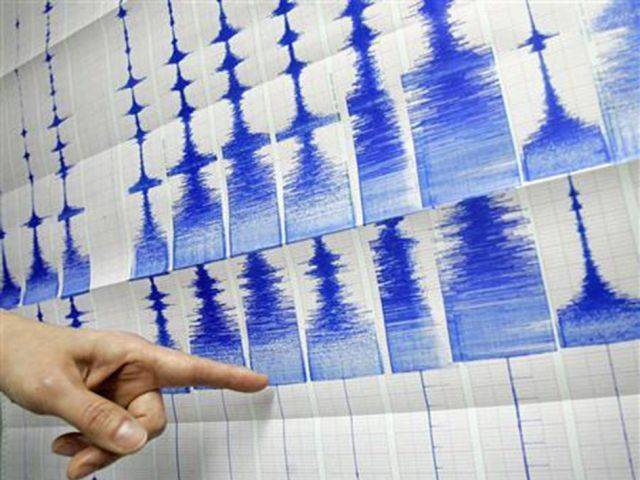 ---
CHITRAL/ SWAT:
An earthquake, measuring 5.4 on the richter scale, jolted Swat, Peshawar, Chitral and other areas of Khyber-Pakhtunkhwa on Tuesday.
According to the National Seismic Monitoring Centre, the depth of the quake was 169 kilometres with the epicentre being the Hindukush mountain range in Afghanistan.
Several people were reported to have rushed out of their homes in panic following the tremors.
On February 12, strong tremors were felt in several parts of the country following an earthquake in Tajikistan, informed the Pakistan Meteorological Department (PMD).
A number of residents came out onto the streets in panic in several cities while the disaster management authorities were put on alert.
Read 6.4-magnitude earthquake jolts parts of Pakistan
According to the PMD, the 6.4 earthquake originated at 10:02pm, with the epicentre at a depth of 80 kilometres in Tajikistan. The US Geological Survey, however, put the quake's magnitude at 5.9 and said that it centred 35 kilometres west of Murghob in Tajikistan.
The German Research Centre for Geosciences (GFZ) said in a statement that the earthquake of 6.2 magnitude struck the Tajikistan-Xinjiang border region, adding that the quake was at a depth of 86 kilometres.
The earth shook in the federal capital, K-P, Punjab, Azad Jammu and Kashmir (AJK) and Gilgit-Baltistan (G-B). Panicked residents filled the streets in Islamabad, Peshawar, Lahore, Faisalabad, Multan, Sargodha, Rawalpindi and several other cities.