 ---
Over the period of time, multiple celebrities have raised their voices against the idea of having perfect skin, be it Hania Aamir or Hareem Farooq. This time, Alizeh Shah has taken to the matter on to Instagram and revealed how owning your skin and your imperfections is the true form of confidence.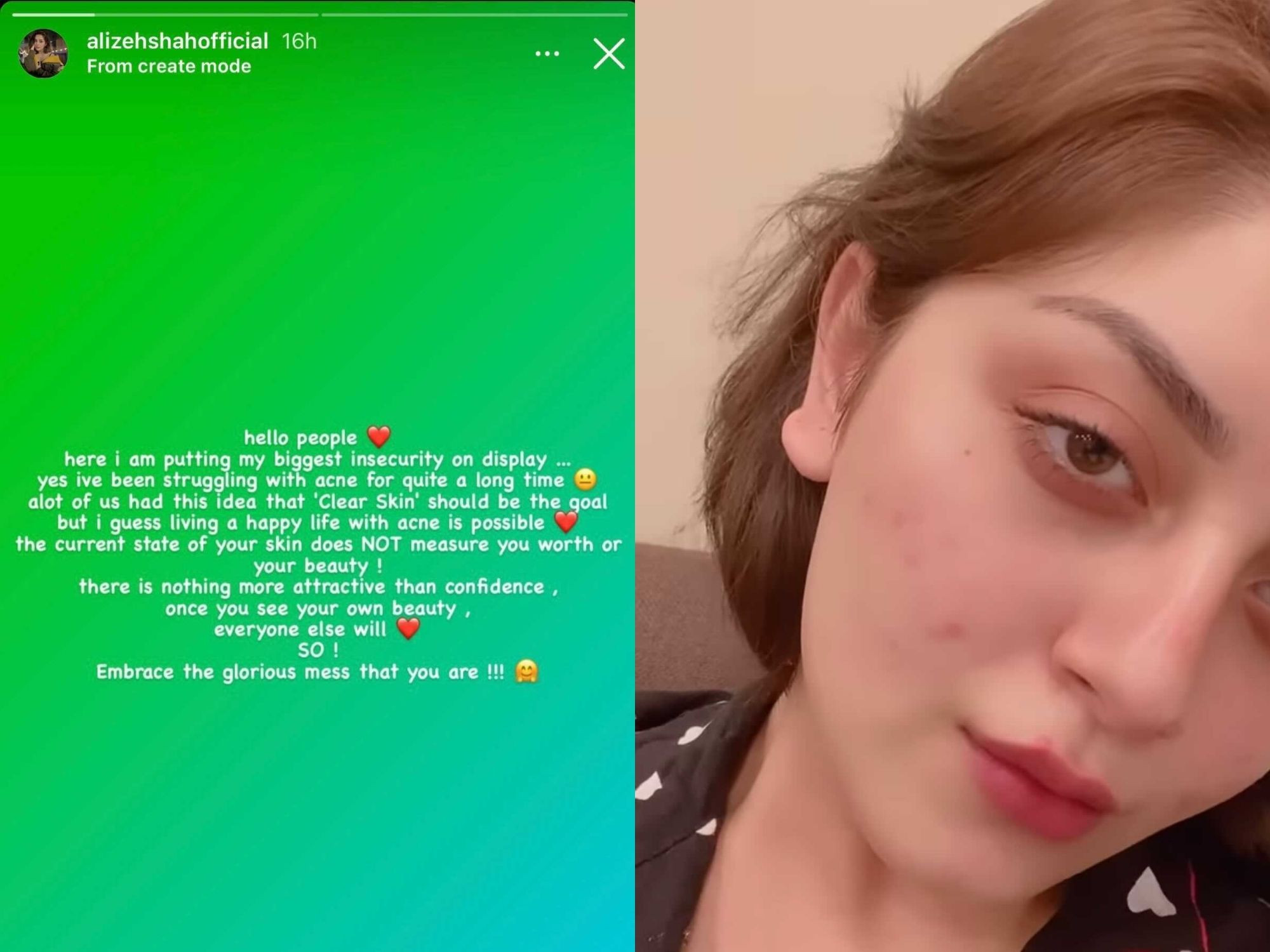 "Here, I am putting by biggest insecurity on display," began the Ehd-e-Wafa actor in a detailed caption that accompanied her post. "Yes, I have been struggling with acne for quite a long time. A lot of us had the idea that 'clear skin' should be the goal but I guess living a happy life with acne is possible."
Shah went on to say, "The current state of your skin does not measure your worth or your beauty. There is nothing more attractive than confidence. Once you see your own beauty, everyone else will so embrace the glorious mess that you are."
Previously, the budding starlet had been the target of netizens who had commented on her excessive use of beauty filters and makeup. Hence, Shah took the opportunity this time to answer back with assurance for all of the critics and ended with the note to be comfortable in your own skins. All we have to say is…you go, girlfriend!
COMMENTS
Comments are moderated and generally will be posted if they are on-topic and not abusive.
For more information, please see our Comments FAQ