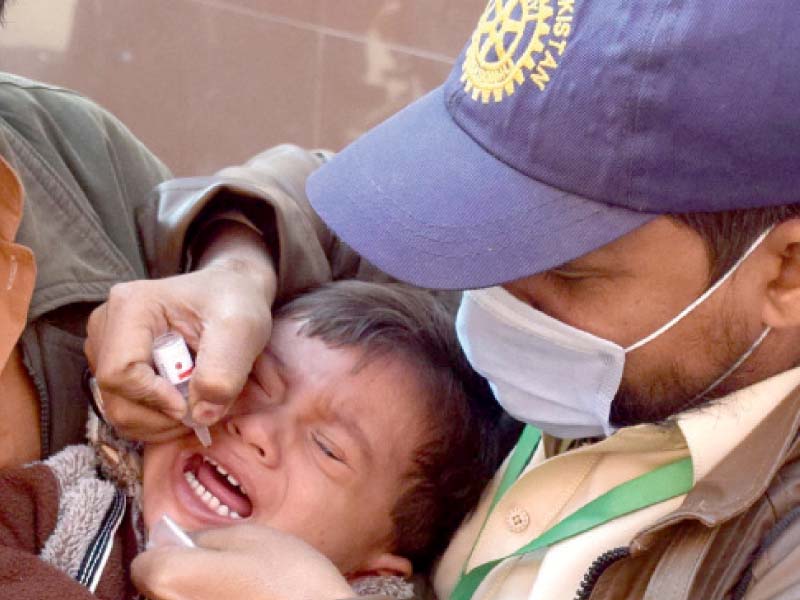 ---
QUETTA:
A five-day anti-polio campaign will kick off in 33 districts of Balochistan from Sunday (today) wherein 2.4 million children up to the age of five years will be administered drops to immunise against the virus.
Balochistan's Emergency Operation Centre Coordinator Rashid Razzaq said on Saturday that all preparations to vaccinate children across the province had been completed. "10,553 teams, including 8,692 mobile, 941 fixed and 559 transit teams, would be deployed in the province to administer anti-polio drops to children," said Razzaq, adding the government would make sure that all children would be immunised against the crippling virus. He further added the government had adopted strict security measures to prevent any untoward situation during the drive.
"Balochistan Levies force, police and Frontier Corps (FC) will be deployed with the health workers to protect them," said the coordinator. Razzaq urged religious scholars to take active part in the anti-polio drive by persuading the parents, who refused to administer drops to their children, to immunise their kids. The coordinator lauded efforts and dedication of front-line health works in eradicating the paralysing disease from the province, saying "we have to strive more to save our children". During this year only one case of polio has been reported from the country.
A child from Qilla Abdullah district of Balochistan was tested positive for the virus. However, last year Balochistan topped the tally of polio cases in the country with 26 children were being victimised of the crippling disease. In 2020, 80 children contracted the virus across the country. The virus has been eliminated from the world except for Pakistan and Afghanistan where the polio cases are still being surfaced.