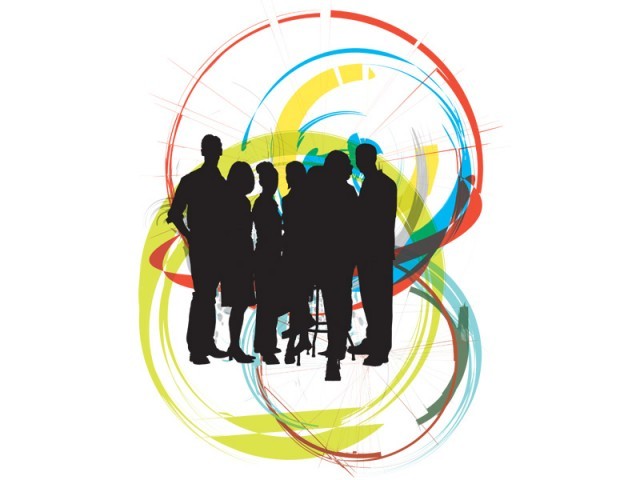 ---
KARACHI:
The lack of participation by Pakistani youth in policymaking is more a consequence of them not being imparted the required training at educational institutions than them not having the potential, highlighted speakers during a webinar on Saturday.
The webinar, focusing on 'The Role of Youth in Public Policy', was organised by the Institute of Business Management.
In his opening remarks at the session, Pakistan Credit Guarantee Company chief executive officer (CEO) Dr Muhammad Saleem stressed the need for a long-term plan to address public policy issues and manage resources.
Dr Saleem highlighted that the objective of having public policy was to ensure better welfare of people and for that purpose, different tools and regulations were used.
"Keeping in view the economic and social problems in Pakistan, we can say that we have a failure of public policy in this country and this needs to be corrected," he emphasised, adding that "The failure is not because of the lack of potential in our youth. We do have potential- our youth is growing and is vibrant."
Dr Saleem, instead, attributed the limited participation of the youth in policymaking to the lack of awareness among them and educational institutions' failure to train students in accordance with market needs.
He remarked that universities in Pakistan did not offer relevant courses that met the industry's demands.
"Mostly, lecturers and teachers have no field experience and have no experience of working in the industry. So how are they going to teach the students?" he questioned.
Recommending possible solutions to this end, he said, "We need to train our future graduates in a manner so that they can practically contribute [to policymaking]."
"If we need to resolve our economic problems, we should focus on technical training so that we can meet local and international demands, he said, adding that "We need to prepare students for the job market and not for degrees".
He further stated that "If different segments of our society work together in a planned manner, we can address our economic and social problems."
Echoing Dr Saleem's views, People's Poverty Reduction Programme coordinator Dr Amir Ansari stated that the role of public policy was to connect institutions with the market.
Also speaking on the occasion, Youth Centre for Research founder Zulqarnainul Haq said, "When we talk about the youth, we assume that it is one homogeneous group, [which] it is not."
"We need to understand that we have to further deconstruct this [segment]. We need to look at it from the perspective of sex, gender, socio-economic settings and politics," Haq said, emphasising that dynamics did matter.
Responding to a question regarding the lack of the youth's participation in policymaking, he said the participation of the youth depended on two aspects- first being their willingness and the ability, and secondly an enabling environment for them to participate.
"In Pakistan, there is a lack of information, knowledge and awareness, which creates hurdles [in achieving this]," he said.
What's needed in Balochistan?
Shedding light on the issues of Balochistan, Karachi Metropolitan Corporation parks and horticulture director general Taha Saleem pointed out that when one talked about public policy, they usually had urban setups in mind and almost forgot that half of the population in Pakistan lived in rural areas.
"We need to understand that the dynamics of Balochistan are different in comparison to those of the other provinces of Pakistan," he said, adding that the province was spread over a vast area and hence, it required lots of resources to provide education of the same quality as being delivered elsewhere in the country.
He added, "I hope that through our public policy we could realise that development in Balochistan should be directed towards the indigenous population first. We need to put the locals and indigenous population on the forefront for the youth to trust the state."
Saleem emphasised that "We need to invest in education, address trust deficit issues among youngsters in Balochistan and devise a policy that gives equal rights to the locals of Balochistan."
Published in The Express Tribune, April 11th, 2021.
COMMENTS
Comments are moderated and generally will be posted if they are on-topic and not abusive.
For more information, please see our Comments FAQ