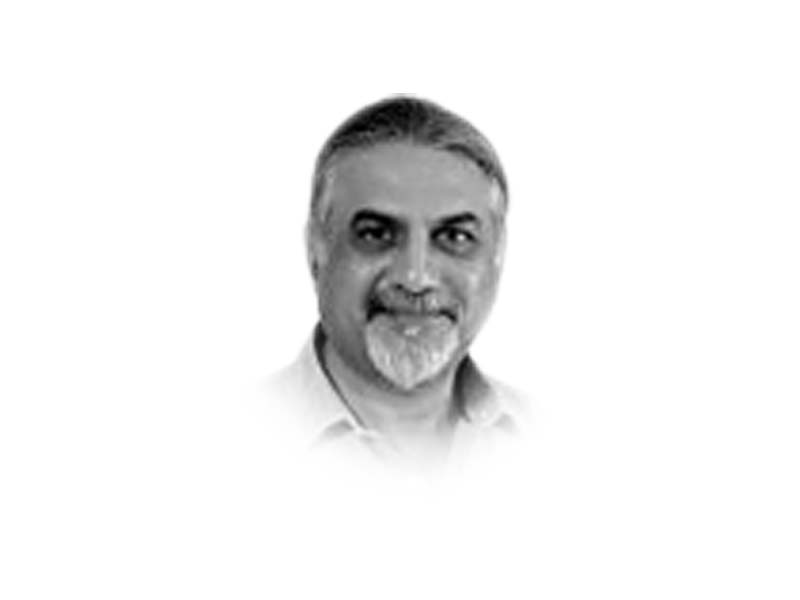 ---
When WWII ended, the birth rate in the US boomed to 30% and so the Americans started calling the generation born between 1946 and 1964 as baby boomers. Since then social scientists from the point of view of research have divided the world into different generations. The generation of baby boomers was followed by Generation X, born between mid-60s and mid-80s, which preceded the millennials who were born between 1965 and 1980. Millennials, also known as Generation Y and popularly known as the digital pioneers that witnessed digital explosion were born between 1981 and 1996. Generation Z — the product of information age, of browsing internet and of free market and the world that went flat — were born between 1997 and 2015. It is important to understand the generations of the world as one generation is definitely different from another and no wonder, we have a world that continues to transit from being very cultural, customary and traditional to very digitalised, cool, artificial and smart.
The spirit, responsibilities and ambitions of each generation are different from the others and it is in this social context that we must debate and judge the performance of one from another. Currently our baby boomers are aged 57-74 years in this country. That puts many of them beyond the retirement age and many reaching fast the threshold of retirement.
It is important to understand that these boomers were 16 to 33 years of age when Gen Zia took power in Pakistan and were 25 to 43 years of age when he died and an era ended. I don't have to go into the details of how dictatorial, illiberal, despotic and repressive Zia's regime was and most definitely this generation carried Zia's legacy and one of our major political parties not only embraced it but is the product of Ziaism. So, the mindsets and mentalities of the boomer's generation was exposed and influenced by the ideology of Ziaism and it is this gap that always remained between a socialist democratic party which is PPP and which stood up against Ziaism as well as the PML-N that embraced that ideology.
Boomers are still the builders, makers, movers, shakers and even breakers of politics in Pakistan. But fundamentally one thing we must all understand that all politicians in the world today want to be referred to as socialists because all of them make promises about how they can address the negative consequences of capitalist democracy. But can all of them fulfil the promises they make? Is the ideology of their party strong enough to guide them towards this reformation? The slowing down of the economy, the unequal distribution of wealth, private ownership versus state interference and income inequality etc are all issues that can only be handled by a political party that has a democratic socialist past — and only one political party showcases that past. Only one political party has a political past that is filled with a struggle against military takeovers and against dictatorship in this country, and that is PPP. Simply put, while PML-N was born from the womb of the dictatorship, the leader of the PPP died standing up against the same dictatorship. Lest we forget — we always had two different boomers leading our major political parties with two different sets of political ideas, two different political legacies and it is now but natural that they have quit the platform where they unnaturally tried to sit together. What then is the legacy that makes one so different from another?
Legacy is never something we have, it is always something that we continue to develop and grow. If its growth and development stops, legacy dies. The notion of legacy is very clear and to put it into political context it is how PPP and its current leadership can imagine that how Zulfikar Ali Bhutto or Benazir Bhutto will be looking back at them to judge their performance and actions in the present. Legacy is not what these leaders left in their wills but it is what the PPP continues to practise as something not different from what they politically believed in and did. Great leaders continue to remain and act as 'ambassadors of present' even when they have left us. This can be better understood in how the word legacy is understood. Taken from medieval Europe, the word legacy is from Latin legatus which means 'ambassador or envoy'. A legatus used to be an emissary sent by pope to the faraway lands bearing important messages. So, anyone who leaves a legacy leaves us with important messages. That he or she has gone to a faraway land is not important; what is important is that the message that they delivered when they lived and travelled their long political distances is clearly understood and implemented.
Back to why I started the generation debate. Looking into the future we must know that in the coming few years the transition from the boomers to the millennials will be complete. Boomers who have been the holders of politics, businesses, properties and multi-story apartments and through that ownership exercised great control and influence over millennials will finally give way to them for their absolute induction as the premier authority of all ownerships, controls and distributions. Politically this means in the next 5 to 10 years the next generation will be in absolute control of the political destinies of their parties.
In 2022, when hopefully the next elections will be held, someone will lose or win those elections. PTI's political boat is rocking from one political storm after another. The blunders of the two major political parties created the opportunity and political space for PTI to come to power. The one-man show is not sufficient for a country that boosts population of 210 million people. One can never be sure of PTI's future after PM Imran Khan's departure as many members of his party are the dropouts from other parties and with him not around they may seamlessly merge back from where they originated.
If Pakistani politics needs to build some political hopes it must build that on the next generation. In 2023, Bilawal Bhutto will be 35 years of age, Hamza Shahbaz and Maryam Nawaz will be 53 to 54 respectively. They all represent the next generation of their parties. If all can break-free from the web of corruption built around them then they will be the next generation of our political leadership.
What Pakistan needs is a meaningful social, political and economic change. We need a social order and a good one that may come from a party that already has a social and democratic legacy. That social order will require creation of most suitable economic and social conditions, an order that will not only promise but deliver the best part of capitalism — rising living standards and economic growth.
Bilawal Bhutto may just have the education, the desired political legacy and most essentially years of experience in the opposition to lay genuine political claims to be the next generation of that political leadership that can build this order in our country. I hope so.
Published in The Express Tribune, April 11th, 2021.
Like Opinion & Editorial on Facebook, follow @ETOpEd on Twitter to receive all updates on all our daily pieces.