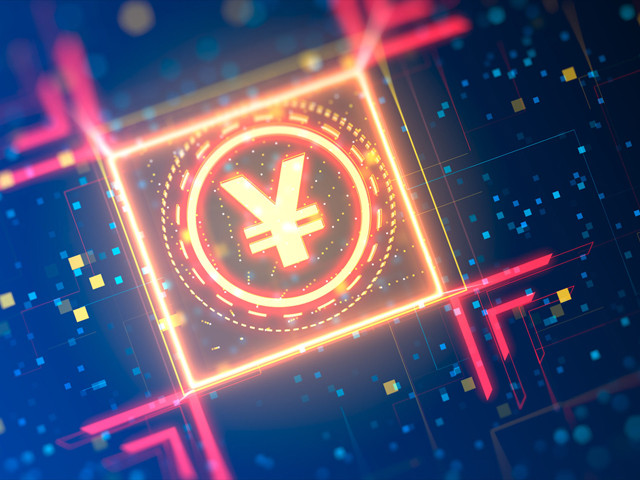 ---
The Chinese government has begun issuing digital currency to its citizens, becoming the first major economy of the world to officially launch a blockchain version of its own currency.
750,000 recipients have been determined by a lottery system and can spend their digital Yuan in stores and online using a special app, The Wall Street Journal reported.
App-based payments are already very common in Chinese brick-and-mortar businesses, so merchants were quick to adapt to the government's new offer. Starbucks is reportedly among those already accepting the digital Yuan, as is the Chinese Communist Party, according to a report published by Statista.
Ubiquitous digital payments and tight government surveillance have led to a plethora of payment data already available to Chinese administrators.
This knowledge on how people spend money will only grow with the implementation of the digital Yuan, even though the country's Central Bank has said it will limit traceability and create what it calls "controllable anonymity".
With the launch of the digital currency, every Yuan in circulation will either exist as physical or as digital currency.
Analysts expect the Chinese government to raise the amount of digital currency in the future, thereby lowering the amount of physical currency available in the market. Some even think China plans to make all Yuan digital at one point.
Also read: Japan's central bank kicks off experiments on issuing digital currency
China is only the second country and the first major economy to officially launch a blockchain version of its own currency.
Last month, China proposed a set of global rules for central bank digital currencies as to how they can be used around the world to highly sensitive issues such as monitoring and information sharing.
Mu Changchun, the director-general of the PBOC's digital currency institute, laid out the new proposals at a Bank for International Settlements seminar.
"Interoperability should be enabled between CBDC (central bank digital currency) systems of different jurisdictions and exchange," Mu said. The PBOC had shared the proposals with other central banks and monetary authorities, he said.
"Information flow and fund flows should be synchronised so as to facilitate regulators to monitor the transactions for compliance.
"We also propose a scalable and overseen foreign exchange platform supported by DLT (distributed ledger technology like blockchain) or other technologies."
As digital currencies such as bitcoin gain more traction with mainstream companies and investors, and as private efforts like the Facebook-backed Diem seek approval, the onus is on central banks to accelerate plans to issue digital cash to fend off threats to their control over money.
The PBOC is aiming to become the first major central bank to issue a CBDC, part of its push to internationalise the yuan and reduce dependence on the dollar-dominated global banking system.
(With input from Reuters)
COMMENTS
Comments are moderated and generally will be posted if they are on-topic and not abusive.
For more information, please see our Comments FAQ