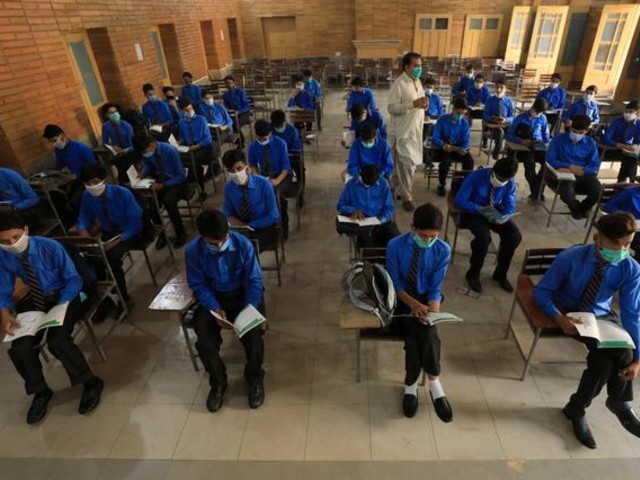 ---
ISLAMABAD:
The Federal Directorate of Education (FDE) has decided to initiate a special audit of the previous four years of its higher secondary schools and model colleges. According to official sources, the decision to this effect has been taken on the directions of Director General FDE Dr Ikram Ali Malik on Friday.
As per details, the audit will be conducted of the fees charged from children during the last four years, bank accounts, hostel funds, and graduation funds. The details of the employee salaries, evening shifts and the expenditures of the vehicles have also been demanded, sources added.
They said that Dr Ikram has decided to investigate the embezzlements in the expenditures of model colleges. A special team has been constituted under the supervision of Deputy Director Audit Federal Board, Kashif Kazmi. The audit team sent pro forms to 33 model colleges and area education officers to provide details regarding students' admissions from July 1, 2017 to December 31, 2020, class sections along with details of fees received including transport fees, and details of shifts.
The team also sought details of the last five years of all bank accounts as well as for those that were shut down during the span and sought records pertaining to existing balance, income and expenses and deposit at the time of opening the bank accounts.
It sought complete details of the morning and evening staff under all categories from July 1, 2017 to December 31, 2020.
It was also decided to fully investigate irregularities in the transport system. For this purpose, all educational institutions have been directed to provide details of vehicles models, monthly fuel consumption and distance covered along with monthly expenses on repair and maintenance work.
Furthermore, the audit team sought attendance registers of staff and students along with details of payroll, distributed denial of services, bank statements, etc.
Details of stock registers, including expenditure vouchers, cash books, vehicles' logbooks and approval of competent authority for recruitment of daily wage employees were also sought on such grounds.
COMMENTS
Comments are moderated and generally will be posted if they are on-topic and not abusive.
For more information, please see our Comments FAQ