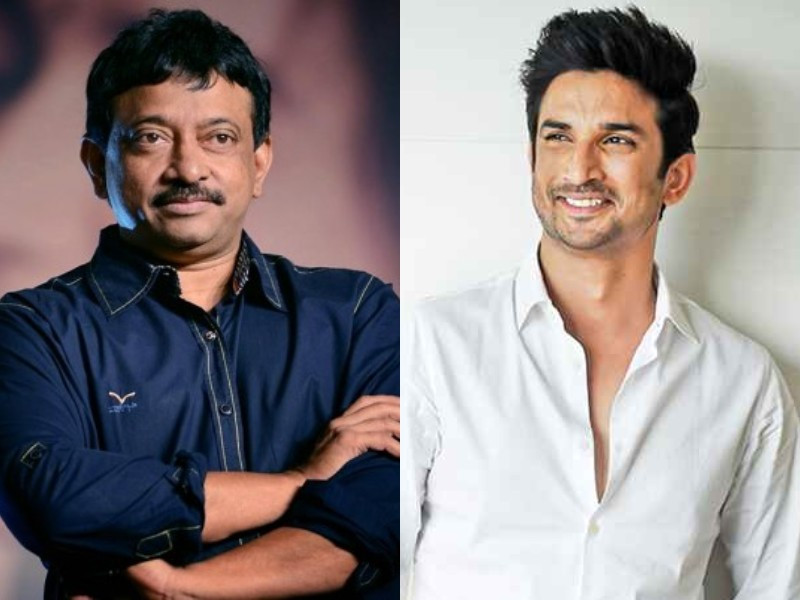 ---
It has been almost a year since Bollywood actor Sushant Singh Rajput's alleged suicide. While there were several conspiracies surrounding his sudden demise, followed by countless probes, Indian filmmaker Ram Gopal Varma feels a film can and should be made on his death case.
In the days after Rajput's passing, his family had accused his ex-girlfriend and actor Rhea Chakraborty of financial fraud among other things. Varma had tweeted in support of Rhea at the time, stating that she was being hunted like a witch. While his statements had caused an outrage on social media, he has now spoken to Times of India about the same.
"As far as social media is concerned, I don't know what happened to the Sushant Singh Rajput case. I think people have forgotten. I don't know what happened with Rhea Chakraborty either. I think social media has become a circus. They make a lot of noise and then forget," he told the publication.
"I feel that a platform like Twitter is just a platform for barking dogs. I don't think anything comes out of it. I have no idea what social media finally amounts to, for example what happened to the follow-up on the Sushant case? As far as I am concerned, I just upload whatever I have to say and never read the comments," Varma shared. He added that he remains unfettered by comments from netizens. "I just want to express my opinion; I don't care what people have to say, because I am an expert in my opinion which is based on what I think. I don't have time to think about people who have time to think about me."
The ace filmmaker, who is popular for helming films on real-life incidents, was asked if he was planning to make a film on Sushant's life. Varma replied, "It might, or it might not. There are so many things to choose from, on a relative level, for me, at least. I think I might even take it up." Last month, he announced that his upcoming film D Company had been postponed owing to a sharp rise in Covid-19 cases. The film, which is said to be based on the life of underworld don Dawood Ibrahim, stars Ashwat Kanth in the lead.
Have something to add to the story? Share it in the comments below.