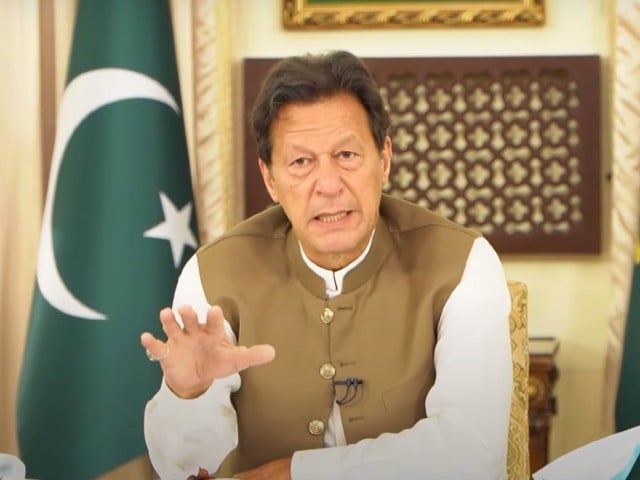 ---
Prime Minister Imran Khan became the topic of discussion after he blamed 'fahashi' (vulgarity) as the root cause of the rise in rape cases and sexual violence in Pakistan. In a recent interactive session with the public, a caller inquired the premier about the steps his government plans on taking to tackle the rise in the cases of sexual violence.
PM Imran shared how the rise in vulgarity seems to be proportional to the sexual aggression in society. "Aaj jis maashray mein aap fahashi barhatay jayen, toh koi tou us ka asar hoga na. (In any society where vulgarity is prevalent, there are consequences)," he shared. "Humare deen mein kyun mana kiya gaya hai? Ye sara jo parday ka concept hai, yeh kya hai? Ke temptation na ho maashray mein. Har insaan mein will power nahi hota. (The reason why our religion stresses on covering up your body and maintaining modesty is to avoid any such temptation. Not everyone has the willpower to avoid it)."
Soon after his comments, there was an uproar on social media. Many called out the premier for his 'insensitive' remarks.
The public outrage:
Earlier, in an interview with a local channel, PM Imran had said that there was a rapid spread of 'indecency' in the world. "We have an advantage over other developed countries in the world. We have a family system that has not been touched by indecent influences. Look at Bollywood, look at the difference in their films now and those 40 years back. The indecency has grown to such exponential levels that Delhi has become the rape capital of the world," he had commented.
Have something to add to the story? Share it in the comments below.