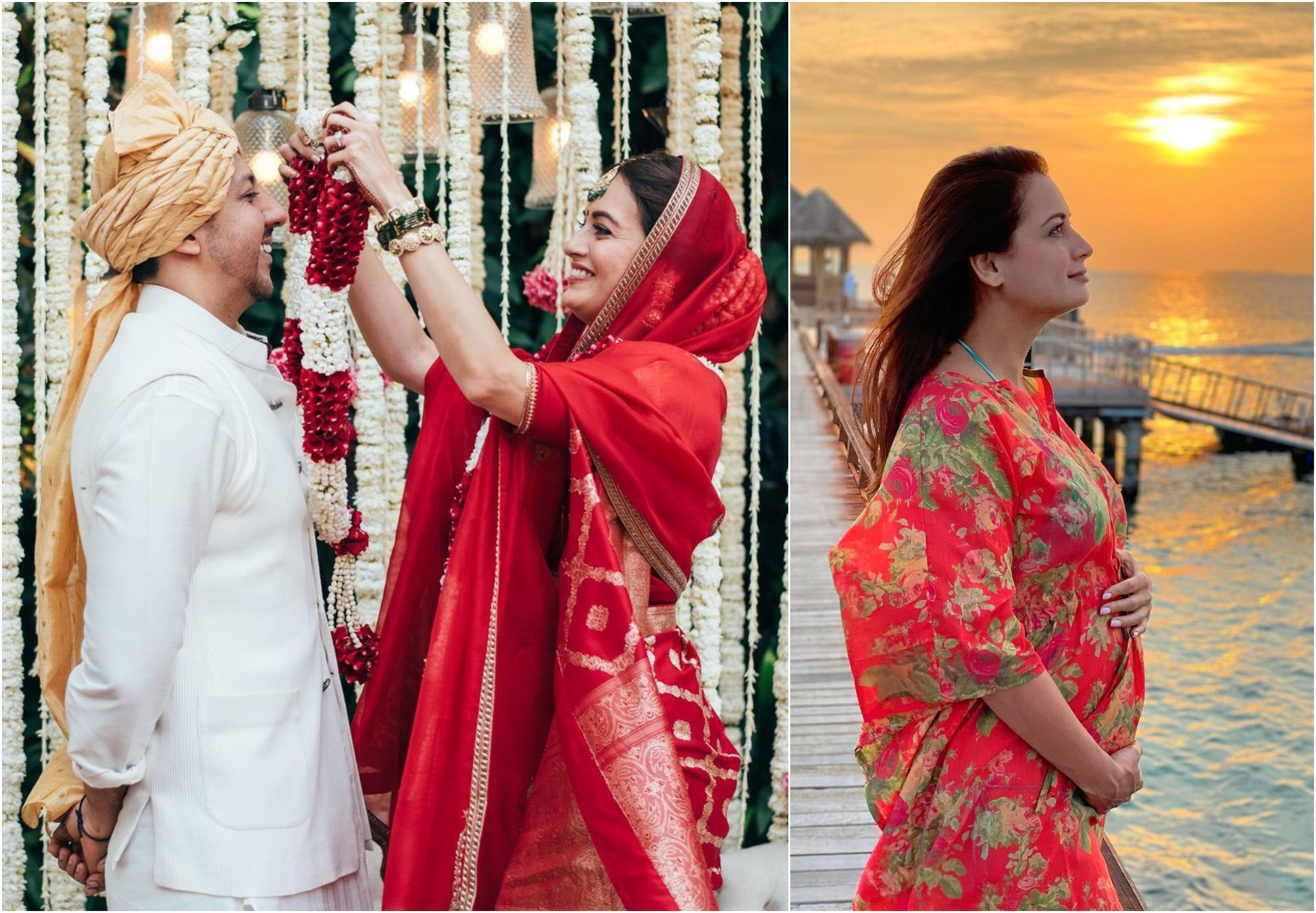 ---
Bollywood actor Dia Mirza has responded to an Instagram user who inquired why the timing of her marriage to businessman Vaibhav Rekhi coincided with her pregnancy.
Dia married Vaibhav in February and announced that she is pregnant last week. She maintained that they did not get married because they were having a baby together, reported The Hindustan Times.
Responding to the news of her pregnancy, an Instagram user had asked why she did not share this information before tying the knot. "That's so good, congrats. But the problem is, she is trying to break the stereotypes like a woman priest. Why couldn't she announce her pregnancy before the marriage? Isn't becoming pregnant after marriage a stereotype we follow? Why can't women get pregnant before marriage?"
In response, Dia said that her and Vaibhav's decision to get married was not a result of her pregnancy. She added "there must never be any shame attached to this beautiful journey" and clarified that she did not reveal the news earlier due to some medical reasons.
"Interesting question, firstly, we didn't marry because we were having a baby together. We were already marrying as we wanted to spend our lives together. We discovered we were going to have a baby while we were planning our wedding. So this marriage is not the result of my pregnancy."
She added, "We didn't announce the pregnancy until we knew its safe (medical reasons). This is the happiest news of my life. I've waited for many many years for this to happen. No way would I hide it for any reason other than medical [measures]."
Have something to add to the story? Share it in the comments below.