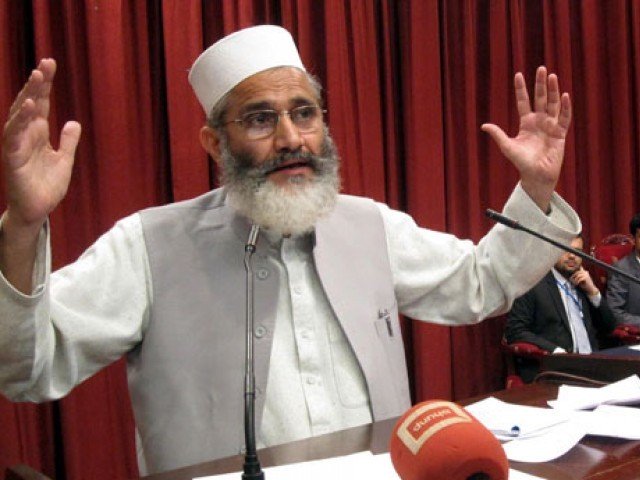 ---
HYDRABAD:
Jamaat-e-Islami (JI) chief Sirajul Haq said on Monday that the Pakistan Democratic Movement (PDM) has no future. The JI, instead of entering an alliance with the Pakistan Peoples Party (PPP) or any other party, chose to struggle under its own banner and ideology, he said addressing the commencement ceremony [Dastar Bandi] of the new Sardar of the Solangi community, Zubair Ahmed Solangi, at the Sports Park Hyderabad Hatri Bypass.
Haq termed the rifts between the PPP and the Pakistan Muslim League-Nawaz (PML-N) as a quarrel between a brother and a sister. "We have no alliance with any political party including the PPP, we are struggling for an Islamic system, whereas the former has its own agenda," Haq added.
He said the JI will support every struggle for the implementation of an Islamic system. If the present government also does something that is in the wider interest of Islam and Pakistan, "we will support and commend it." But, he said, it is unfortunate that the present government has not done any commendable work for over two-and-a-half years.
In reply to a question, he said that he did not want to say anything about Maulana Fazlur Rehman as he is ill. Haq prayed for his recovery.
On the issue of the State Bank of Pakistan, he said that he had convened an all-party roundtable conference for national consensus on April 8. Subordinating the central bank to the International Monetary Fund (IMF) poses a security risk, said the JI chief.
Published in The Express Tribune, April 6th, 2021.